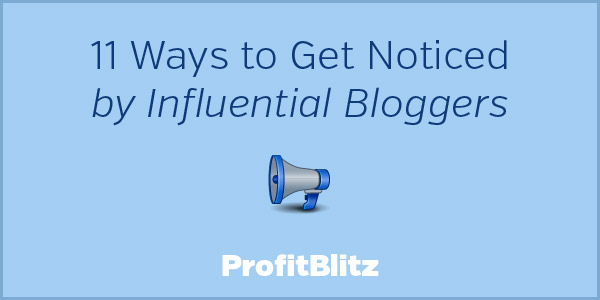 When it comes to growing your blog, building a social media following, getting traffic to a website, establishing your reputation in the industry, or just about anything else you could want to accomplish online, you'll need some help from others.
Blogger outreach is a common topic these days as many people have realized that networking with influential people can be one of the fastest and most effective ways to gain exposure.
One of the challenges is that you need to develop a relationship with influential people who are likely very busy and a little but difficult to reach. You're not likely to have great results by simply emailing the most popular bloggers in your niche or industry and asking them to share a link to your recent blog post.
So how can you go about getting noticed by influential people and start to develop that relationship? In this article I'll cover 11 different possibilities, along with some examples.