The Best Shopify Apps For Your B2B Business: Ecommerce Made Easy
B2B brands have been notorious for their slow ecommerce adoption. However, over the past few years, B2B firms have been increasingly looking for innovative digital solutions to improve their online presence and sales.
The ongoing pandemic has changed ecommerce for good. It has forced/encouraged customers to go for online shopping as brick-and-mortar shops are shut.
A typical B2B customer conducts around 12 online searches before making a purchase decision. Yet, 40-70% of marketers' qualified leads aren't yet ready to buy. This data lays emphasis on the importance of going digital and increasing efforts to be put into landing a conversion.
Data shows that 61% of the B2B market has already gone digital to cater to their online audience and offer them personalized shopping experiences.
Several B2B firms rely on scalable and robust platforms like Shopify to manage their multichannel businesses. The platform is fully customizable and offers an awesome experience to customers. Plus, Shopify has an extensive apps ecosystem that allows marketers to gain access to a variety of apps, themes, and technology providers.
In this post, we will share the top apps that are specifically designed to fulfill your B2B business needs. Use the apps recommended below to run a thriving B2B business and gain a competitive edge in the industry.
Smart Search & Instant Search
A store's internal search engine is one of the critical factors that influence its user experience. This is more so in the case of a B2B store that manages a sea of product categories. In such a case, having an efficient internal search engine is critical to improving the overall shopping experience.
Smart Search & Instant Search is an up-to-the-minute Shopify app that adds instant relevant search results and filters on your ecommerce site. It allows advanced search with autocomplete and auto-correction options. It also offers instant search suggestions, personalization options, smart search, merchandising, and upsell recommendations for a better user experience.
Also, the app comes with features, such as 'filters on collections' for improved navigation. All these advanced features can help B2B brands to improve their conversion rate.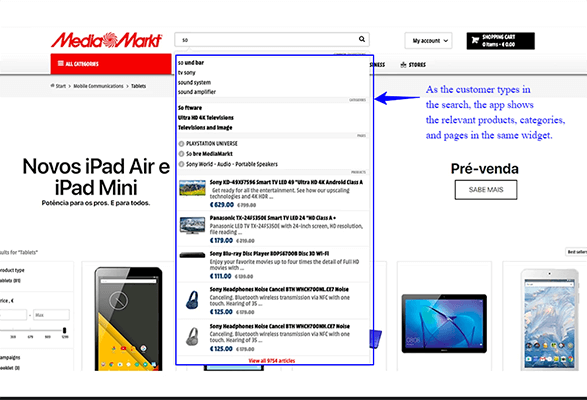 Smart Search & Instant Search is introduced by Searchanise, a premium ecommerce search service solution that powers over 12,000 ecommerce businesses worldwide. Once installed, the app seamlessly integrates with the store's search bar and is ready to use right after the completion of the first product catalog indexation.
Request a Quote
The Request a Quote app adds a customized button to an online store, allowing customers to directly reach out to you with a mere click of a button. Customers can also add the desired products to their wishlist. When they click the button, the business owner gets to know the products they are interested in, allowing them to offer special discounts to close a sales deal.
The app allows customers to negotiate deals, fostering trust and boosting conversion rates. You can offer private quotes, monitor the deal changes, and transform the quotations to orders by sending an invoice with a checkout link.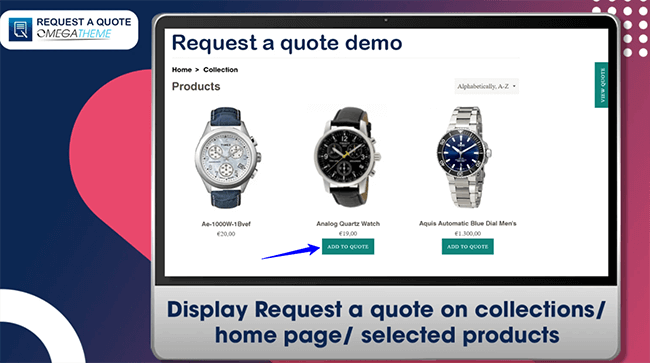 Here are some more features of this app:
It's a user-friendly app that makes it easy for you to customize your 'Add a Quote' button and custom email templates.
It sends instant notifications for new quotes, comments, or messages.
It helps you create and manage quote forms.
It clearly shows the current quote status and quoting process.
It can set rules for specific product pages where you want to show the 'Add to Quote' button.
B2B Private Store
The B2B Private Store by the Singleton software allows you to privatize your store in a private space and pick registered and validated customers. As an administrator, you can verify the newly registered clients and allow or disallow them. This allows only suitable customers to see your shop.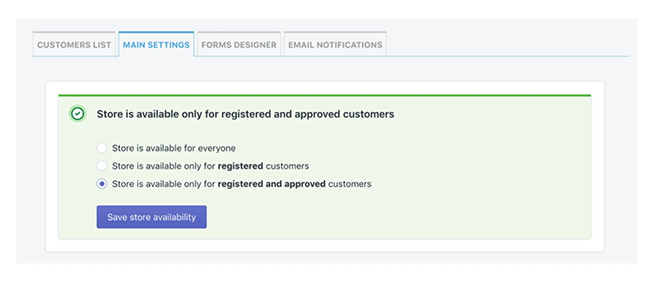 Let's look at the other features and options offered by this app:
It allows you to define unlocked pages, the ones that can be accessed by all visitors.
It allows you to set the design for the login form, registration form, and reset account form.
You can automate email notifications once the customer is approved.
You can see a live preview of your store.
In the customer list, you can use filters to search customers quickly.
Frequently Bought Together
If you think 'impulsive buying' is only for the B2C segment, think again! B2B buyers also tend to make decisions at the spur of the moment. That's exactly what this Shopify app will help with!
Frequently Bought Together makes personalized product recommendations to customers, encouraging them to purchase more than they have planned for. This is a form of cross-selling or upselling, depending on the type of purchase.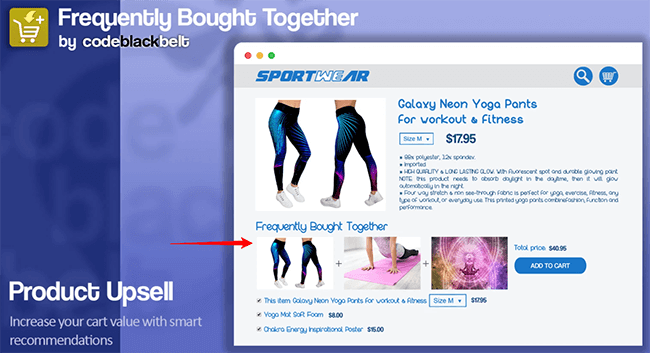 For instance, if it encourages the shopper to order the desired items in larger quantities for lower rates, it's a form of upselling. On the other hand, if the app bundles relevant products, it's cross-selling.
These recommendations encourage customers to buy more, thus increasing the business's sales and revenue. The app works on an AI algorithm that's been trained to offer relevant product recommendations.
It has a fully customizable user interface that allows users to change colors and sizes, and select the position of the widget in the product pages. The app also allows you to display ratings and reviews from popular review apps.
Bold Custom Pricing
B2B marketers can now offer multiple wholesale or tiered pricing for their products using Shopify's Bold Custom Pricing app. The app allows businesses to set automated rules and tag customers wholesale.
Further, if your business has multiple levels of wholesale B2B pricing, you can use the auto-tagging feature to automatically move dealers and suppliers up and down as per their spending. The app allows you to use the same store to offer wholesale pricing to premium customers. Discounts can be as simple as 10% for VIP customers or 30% for Wholesale B2B customers.

Here are some of the striking features of this app:
The app manages wholesale pricing and quantity discounts all within one app.
It doesn't rely on coupon codes.
It offers sophisticated filters for pricing. For instance, you can offer wholesale B2B or VIP pricing store-wide, or simply specify a certain collection or product type.
You can create personalized emails that can be automatically sent to customers when they are auto-tagged into a new pricing group.
It has a detailed pricing grid for pricing each product or variant.
It works with all channels, ERPs, and 3rd party integrations.
It allows you to add bulk discounts to any number of customer groups.
AfterShip Returns Center
Returns are inevitable in the B2B marketplace. At times, returns are because the customer doesn't need the product anymore or because it isn't what they thought they ordered. Top ecommerce brands like Amazon have set high standards for how they handle returns. The easy returns policies they offer have persuaded customers to stay with or come back to them.
The B2B business model is quite complex with multiple levels. In such a situation, an easy returns policy can go a long way in encouraging customers to stay loyal to your brand.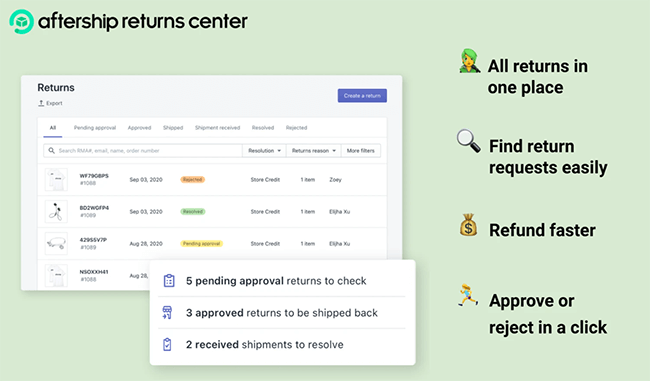 The AfterShip Returns Center app by AfterShip & Automizely is the perfect tool to manage returns. The app offers fixed free returns per month at low return costs. It sets up eligibility rules to prevent customers from returning old orders or products in a few categories. It automatically selects a return method and sets shipping rates based on the region and reason for returns.
Customers can submit their return requests within a few clicks. All they need to do is enter the order number and email address. The intuitive interface relieves you of the hassles of managing multiple returns, allowing you to focus on other pressing matters.
SEO Manager
Consistent traffic is the lifeblood of any online business. With thousands of B2B ecommerce brands fighting for eyeballs, businesses need to amp up their search marketing efforts. Shopify offers several SEO-related apps that can make a B2B store search-engine friendly.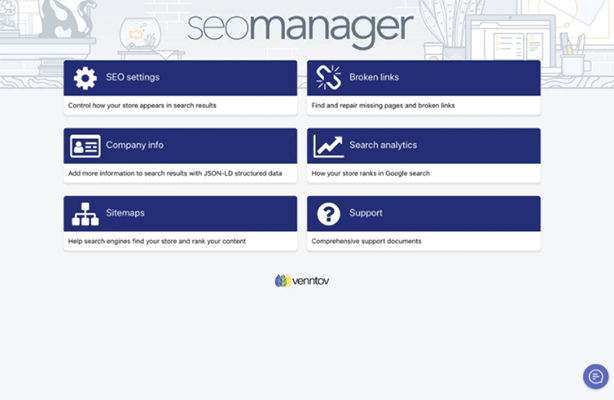 SEO Manager is one such tool that identifies SEO issues and offers a clear picture of your store's online performance. The insights derived can be used to fuel the brand's Shopify SEO strategies.
The app boosts your search marketing efforts by presenting the web page information in JSON-LD structured data – a format that search engines understand. This makes your store Google-friendly, enabling your business to rank better in the SERPs.
Further, the app is perfect for broken link management. It keeps the 404 errors on your website under control by identifying the broken links and fixing them promptly.
Summing up
Ecommerce platforms like Shopify have empowered B2B marketers to propel their leads and boost sales. The platform has been quick enough to realize the growing potential of the B2B market and come up with several apps to support their business.
However, the sheer volume of Shopify apps available today can make it tough for anyone to choose the most appropriate one for a business.
The app recommendations shared above will help you select the right apps that will fulfill your B2B ecommerce needs to the best.