Social media clearly provides tremendous potential for bloggers and other marketers to get unparalleled exposure. Many of the challenges that arise with social media marketing involve using your time in the most effective way possible. There are so many different social networks out there, and it is difficult to know which ones you should use and how many you should be focusing on. And it can be equally challenging to use social media effectively without allowing it to consume all of your time.
I recently reached out to some of the leading experts in social media marketing to ask them two questions about using social media efficiently. The first question relates to choosing the right social networks to use, and the second question relates to using your time efficiently. You'll find some really helpful advice in their responses.
Question 1: For bloggers who have a limited amount of time available, would you advise focusing on having an impact at just one social network, or do you think it is more effective to have a presence at all of the major social networks?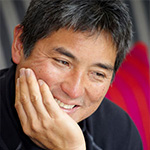 My advice is to use a tool like Buffer that can post to Google+, Facebook, Twitter, and LinkedIn to write once and share many. Do this for a while and see where you get the most traction. Then you can make a decision to specialize. But having said this, I would keep posting to multiple platforms this way because the additional work for each platform isn't that great. (Disclosure: I advise Buffer)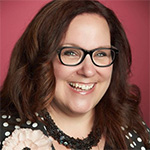 I don't think it's possible to get great impact from only one social media platform – it's like putting all your eggs in one basket. Of course you don't want to bite off too much either so keep it at a workable level. If I had to pick three networks, I would say Pinterest, Google+ (or Facebook if you have a fantastic Page going), and Twitter. Add a pinnable image and the Pin it button to your blog, Pin to Pinterest first and share away!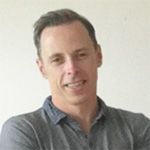 I would strongly advise bloggers to start off with the platforms which are best suited to their target audience. Once you get traction with these platforms it's useful to expand to other platforms. It's great to be active on as many relevant social networks as possible but the reality is that most businesses do not have the time.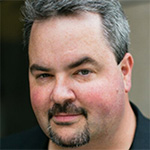 I'm not one to shy away from the automation side of things. If you are looking to be focused and effective, certainly concentrate on the single network (LinkedIn or Twitter, depending on your target, in most situations) but don't forget you can leverage automated tools and those that post to multiple networks to feed content to multiple places. But focus on the interactions and engagement on one — that's smart. Don't ignore the others, but know where your bread is buttered and use most of your time and energy there.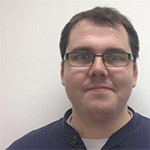 If you're limited on time, it's important to narrow your focus and focus on the platform that is giving you the best results.
That said, it's still worth having a presence on other social networks that are important to your target audience.
Ultimately, it's worth considering how effective social networks will be for you in the long run and where your focus should be (think about the big picture).
Consider which promotional channels (not just social networks) are going to work best for you.
Want to Sell Your Own Digital Products Easily?
I highly recommend SendOwl as a great platform for selling digital products. I use SendOwl at a few of my own sites and it is the most reliable and easiest platform I've used (and I've tried a lot of them) for selling digital files.
For example, I used to push my Twitter account really hard on my blog to boost my followers – it didn't work overly well and in the beginning I didn't get that much traffic from my efforts.
It turned out that the most effective promotional channel for my blog was an email list. I'm not saying give up on social media, what I am saying is consider how important each promotional channel is based on it's effectiveness.
So now, building an email list is more important than social. I still focus on particular social networks but they play a smaller role where the "big picture" is concerned.
For example, with Twitter I only use tactics which a) don't work against my list building efforts and b) give a good return for the time invested.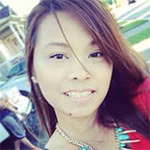 If you have a limited amount of time available, it's much better to focus on one social media network where your target audience hangs out.
I remember how I used to focus on one platform last year (2013) which is Google+ and I didn't really bother spending much on other social media channels.
Why G+? Because my audience was there. I've seen a lot of people in my industry using it successfully so I gave it a try. I optimized my posts for Google+, shared fresh, relevant and useful updates daily and engaged with other G+ users until I started to build my own audience. The engagement on my posts then started increasing (e.g. shares, likes, comments). It felt awesome!
It is of course still better if you have a presence on all major social media channels but if you have a limited amount of time and you cannot really add a thoughtful post, then just focus on one platform. You want to focus on providing quality and thoughtful updates. People won't listen to you if you fill up your profile with crappy posts. Right?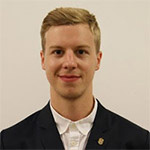 I think you really need to be focused here. This doesn't necessarily mean that you have to only focus on one social network, but instead you can make the process of sharing content across different channels easier. I talk about this in more detail within my case study around my own social media strategy, but in short, you can use tools like Buffer to schedule sharing across multiple networks and also set up custom image templates within Photoshop to allow you to resize content quickly for each different channel.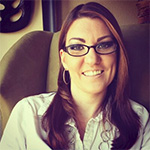 When I started my blog, I thought I needed to share all my blog posts to every corner of the social media world. I was sharing each post to every social media site, to blog sharing sites, and every group I could find. And, while it probably did get me a little more exposure, it was overwhelming trying to keep up with the posting – and all of the rules for each group or platform. Instead, now I focus on sharing just to the main social media sites (with auto-generated shares when the post goes live) and then I focus on actually sharing the blog post to a few select places that I know get the most traction and where I spend the most time. This way, when I share my posts, it's more of a conversation and doesn't come across so spammy. It's not me link-dropping every post. Instead, it's a part of my participation in that community. I think this gets much better results and develops a much more loyal readership.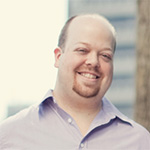 I advise ALL businesses and bloggers to have a presence on most social networks. All, if possible. I define having a presence as having a complete, optimized profile and if the network allows it, regular activity. This ensures that the business or blog content can be found more readily by a wider audience.
Keep in mind that creating a complete and optimized profile is easily accomplished on most networks within 30 minutes, and you can have much of the information you'll need stored in Evernote for easy access, like a pre-written Bio or About section. And the regular activity could be just a post a week, duplicated across all your networks. For bloggers, that means sharing your content everywhere that it can be shared.
At the same time, businesses and bloggers should be focusing on just one or two networks. These are the networks where you're spending actual time each day engaging and networking. You're sharing multiple posts a day, curating content from a variety of sources, and actively looking for opportunities to grow with other network users.
For instance, while I have a personal and a branded account on every social network, it's my personal Google+ to which I devote the most time. I am actively logged in and participating in posts and conversations multiple times per day, every day. No other network receives that level of attention from me.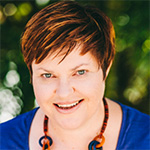 I think the main thing to consider is where your target audience is hanging out and also what platforms are both suited to your time and resources – and whether those platforms are a good fit for providing content that helps your target audience.
It is pointless to try and be everywhere straight up. Start on 1-2 platforms that are a good fit and be sure to take time to learn how the users/communities use those platforms first before jumping in.
Build engagement, and establish a good mix of original and curated content on those platforms to drive traffic and get results. It may be that you only use 1 or 2 platforms or you may end up on more, but jumping into every platform without a plan can lead to overwhelm.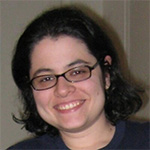 I think "all of the major social networks" speaks to the networks that would be appropriate for your niche. If you as a blogger want visibility, hopefully you're not blogging as a chore and it would be an extension of your presence to engage on these social networks already. If you're any type of professional blogger, Facebook, Twitter, and LinkedIn are best, but if you work in the visual space, Instagram and Pinterest are clearly the winners. For all others, Facebook and Twitter alone should cut it.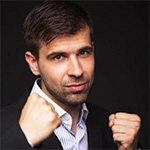 I would definitely NOT recommend spending your time on all of the major social networks, simply because you won't have any time left to do the actual work.
Try to identify just a few social networks that work specifically for your niche and focus on those.
There are 2 ways to do that:
1. Check what your competitors do. If they are investing their time and efforts into a few specific social networks, then maybe you should focus on those as well.
2. Test all relevant social networks one by one. Commit to being active on just a single social network during a month, learn all the tips and tricks, try them and see if it works for you. In a few months you'll have a clear vision of where your focus should be.
But all in all, this is a very general question. Social Networks can be used for a ton of different things:
– Growing your community;
– Networking with other people;
– Pushing your content and making it go viral;
– Attracting new leads and sales & so on.
For me Twitter and Google+ work great for networking, while Facebook Ads are absolutely fantastic for cheap content promotion.
So I guess there's no magic formula, just try them out and see what works for you.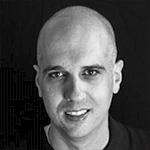 It is widely accepted by marketing experts, that your business will be missing out if it does not have any presence on social media sites. However, it can be difficult to strike a balance between only using the social networks that will bring the most benefit to your business, and trying to keep up with maintaining a presence on all of them.
It can also be a mistake to just concentrate solely on one social network. You are likely to reach a broader audience if you have a page on more than one site, as not every one of your customers will be on the same network. Social media is a useful tool for attracting new customers and raising awareness of your brand. If people see your brand across a number of different sites then this can help to raise your credibility and can increase sales.
It is a good idea to concentrate on the most popular social networks, and the ones that make it easy for people to share content about your products. Four of the best sites for this purpose are Facebook, Twitter, LinkedIn and Google +. If you are not on any social media sites yet, then these sites can be the best place to start. It can also be a good idea to join some sites that are specific to your niche as these can help you build your reputation as an expert in your particular niche which is another way for you to increase sales.
Keeping up with profiles on different sites can be quite a time consuming process and so it is recommended that you do not create profiles on so many sites that you find it hard to keep up with them all. Choose the sites that will bring the most benefits to your business and concentrate on those.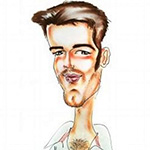 It depends on your blogging goals. If you're trying to generate traffic for ad revenue, then a wider net should be cast because exposure is key. But if you're in a small niche and you're blogging as a means to generate business leads, then I would have a much narrower focus and go for quality engagement.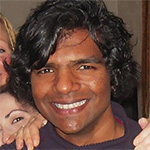 Bloggers should focus on more than one network, at least two to four at a time. They don't have to put maximum effort on all these networks. One network can be the main focus, while a little less effort can be placed on a couple of others. This way they will always have another network to rely on if a strategy fails or if any other changes occur. For e.g. about a year ago there was a sudden decrease in Facebook reach. This drastically affected the blogs that put all their focus on Facebook. Instead if these blogs put more effort into their other social media channels along with Facebook, they would have had them for support when Facebook failed to bring in the same results.
Question 2: How do you implement social media into your daily routine without allowing it to consume too much time?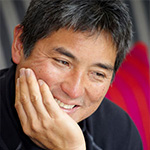 You man up. Social media should be part of your daily routine. It will push other things aside. Come to terms with this and gut it out.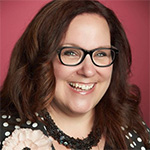 If you have limited time, batch your social media scheduling with a tool such as Buffer or Sprout Social so your week is planned out. I use Feedly and Alltop to find great content to share or feed the content monster as I like to say. And then set your timer to go online to have your live social media conversations and get off when the timer dings.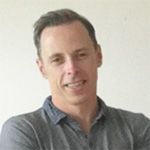 Schedule your evergreen content that will add value to your audience and schedule out promotion of your new content. This gives you time to have real conversation and build relationships. There is nothing wrong with automation/scheduling as long as you leave some time for relationship building!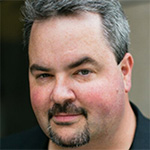 I know that sharing content is one of the key ways I build my audience, drive traffic and gain leads for consulting and speaking opportunities. So I start each day by consuming about 400 blogs via Feedly. I skim headlines, open and read the most compelling and, if I like them, share the content via Buffer across Twitter, Facebook and LinkedIn. I typically share the same content on all three networks, sometimes varying the commentary around it, but not always. I'm not trying to drive direct conversions, though. I'm just trying to share useful content. My audience knows that and doesn't mind the duplicity. All told, my time invested in queueing up content to be shared all day (Buffer allows you to drip content out at set times) is about 45 minutes each day. I'll pop in to each network when I have time throughout the day to make sure no one is asking questions, etc., but social interaction and content doesn't take me much time at all.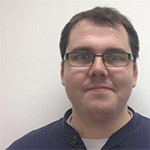 I have time blocked out every day for checking social networks, responding, engaging, sharing new content etc.
I've found that setting an alarm is best – you need a cutoff point because it's far too easy get sucked into social networks and wonder where the time has gone. From an engagement point of view, that can be good, but not from a productivity point of view.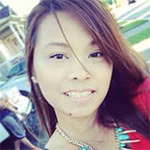 Tough question Marc! I'm using time-saving tools to automate my tasks and to make things easier for me.
For example, I use Feedly to add the sites that interests me. It makes it easy for me stay updated with the latest without visiting them manually. I also use Twitter lists, Facebook lists and Google+ circles to organize my friend lists. I use them to categorize my friends. For example, in list #1, I'd put the people that often engages with me while in list #2, I add the top industry influencers then #3 list is for people that inspires me, and so on..This feature make things easier for me to find the people I'm interested in engaging with and see what my competitors are up to.
I also use auto scheduling tools for posts like Hootsuite and SocialOomph. I use Hootsuite to easily share things I find interesting and SocialOomph to create recurring posts.
Another thing, I have a VA that helps me with promoting my posts. It's worth investing in them. You just have to find the right person for you.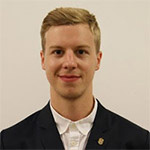 Every morning I dedicate at least 15 minutes of my time to going through a few of the main community sharing sites that I follow. Within the digital marketing niche this would be sites like Inbound.org, GrowthHackers.com and some of my favourite subreddits (Reddit is fantastic for quickly finding new, shareable content). Once I've found a few interesting new articles I will schedule them into my Buffer queue so that they can be shared at different times through the day. It takes 15 minutes but adds a whole day or two of sharing to my social channels.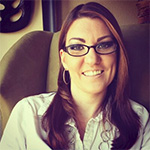 Believe me, I understand having limited time for social media! So, it's really important to have a "routine" for social media. I like to set aside certain days and times for each major function. For example, I save and bookmark blog posts and articles all week long. Then I read them on Sundays and schedule them to Facebook and Twitter to share during the upcoming week. This way, I can get most of my bulk posting out of the way at one time. I also set aside certain times each day to really dive into my social media accounts – once in the morning and again at night. This is when I respond to comments, answer questions, and indulge in the time it takes to really communicate with my audience. Of course, things always happen on the fly, so I'm always "monitoring" social media accounts throughout the day for anything urgent or unusual that needs to be addressed more quickly. I definitely recommend finding a schedule and setting times that work for you and your situation so that you can stay on top of things without getting lost in the rabbit hole!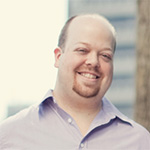 I have a daily routine that I follow nearly every day. I use my iPhone to check the major social networks for notifications, mentions, and respond accordingly. I have tools in place to help me maintain consistent activity on the networks that aren't a priority for me, and have processes in place that make it easy for me to be active real-time on my most important platform.
So, in my case, I use Buffer, Hootsuite and Social Oomph to maintain consistent activity on Twitter, Facebook, LinkedIn and my Google+ Page. There, I'm sharing evergreen content from my blog and carefully curated content from select websites and other bloggers.
On Google+, I have strategically set up my Circles so that when viewing my Home Stream, nearly every post is from people who are sharing great information, and therefore it's easy to find a post that would be interesting to my own followers.
On Pinterest, I spend 5 minutes in the morning and 5 minutes in the evening pinning a few pins from my stream. And if I stumble onto great content during the day, or publish a blog post of my own, that gets pinned easily using the Pinterest browser extension.
I'm a social media professional so I would never want a normal business owner or blogger to try to emulate my social media activity, but that said, most people should be able to get through their social media activity within 30 minutes or less. This is a fun graphic I put together, a checklist on how a business can use Hootsuite to streamline their social media activity: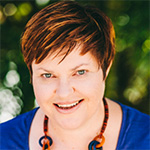 I think of my social media management in terms of two actions – content and engagement. I try, where possible to batch or chunk my time in terms of both. So for instance, I batch produce my shareable images, social media posts or blog posts where possible, and use scheduling tools to schedule out my posts, with the goal of freeing up my time for engagement.
For example, on Twitter I use Meet Edgar to schedule out a mix of tweets such as my blog posts, other people's articles, tips and the occasional promotional tweets. I use Post Planner on Facebook to curate popular content from other Facebook pages that has proven itself to be shared well, and to schedule my own blog posts, links, images and text updates to Facebook. Both are great tools for allowing me to share content in categories and both tools save me hours of time.
I also allow specific times where I will just focus on engagement. For instance, I usually check into sites like Facebook or Twitter twice per day to respond and engage. I'm human – sometimes I get caught up on social media more than I should – but having a plan to chunk my time really helps me to be more productive. Twice per day for approx 1/2 – 1 hour (or at the very least daily) usually allows me to respond to most notifications, mentions and messages across a handful of social platforms. Some platforms I visit daily, such as Twitter and some platforms I visit every other day, such as Pinterest….but consistency is key!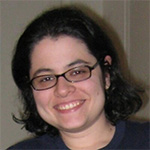 You don't have to spend too much time at all. I look at it throughout the day on a pinned tab and respond to people who engage with me. All in all, I spend an average of 43 minutes per day managing my presence, and this is for a full time job. Mind you, this is all for a customer support function, so questions are being asked of me all the time. It'll take much less time for sites with smaller (<100k) audiences, guaranteed.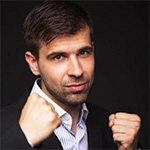 I obviously have some automation in place and I've also developed a few rituals that I follow after reading or publishing an article.
Whenever I read an article, I try to:
Schedule a tweet (using Buffer) mentioning the author of the article and giving a brief feedback on it;
Share a link on Google+ and yet again mention the author and give my feedback.
By doing these things I'm not only sharing a great piece with my followers, but also reaching out to the author of the article, which might help me connect with him in future.
Whenever I publish an article, I try to:
Push it to all social media channels where I'm present;
Push it to Triberr, to have like-minded bloggers share it with their following;
Send a few tweets and Google+ mentions to influential people I know who might be interested in my new article.
This way I'm letting all my followers know about the new piece of content that I have published as well as reach out to a few influential people, who might amplify my article by sharing it.
The automation that I have in place:
Revive Old Post plugin will automatically tweet my older articles once in a while;
I have a few dozen of my favourite blogs plugged into Twitterfeed and once they publish a new post, it's being send to my Twitter the same day.
This kind of automation is a win-win, because my followers always get awesome fresh content while I'm not spending any of my time on it.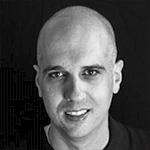 Learning how to incorporate social media into your daily routine is one of the most effective things that you can do to generate customers for your business or to send out information for a good cause. However, it is vitally important that you learn how to do it the right way or you will be spending almost all of your time on social media instead of getting anything else done.
In the morning, it is a good idea to spend approximately one hour with social media tasks and nothing else. During this time, you can find out what is going on with the major social media networks as well as develop good content for those same networks. You can also take the time to screen mentions and respond. Finally, distribute your content to different channels. Try to focus only on these things for one hour, allowing you to get it out of the way and move on to other tasks that have nothing to do with social media.
At the end of your day or at some point that is convenient for you later in the afternoon, you can follow feeds and direct pings. You should also have some time to answer mentions. However, you should limit your activities to these three things. This will keep you from getting bogged down and allow you to manage your time better.
There are some important things to remember when you are learning how to deal with social media in your daily routine. Perhaps the most important thing that you need to keep in mind is that structure is key. Like virtually anything else, learning how to manage your time wisely and set up some type of schedule that works well for you will help you get more accomplished in less time. In addition, do your best to minimize distractions when you are working with social media so you can do what you need to do and move on. Whatever you do, refrain from the desire to sit and browse social media websites. Doing so will help you avoid the pitfalls of social media that involve draining you of all of your available time and energy.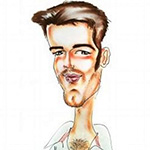 My last Kolbe test showed I am extremely detailed orientated, so it's sometimes hard for me not to get consumed. I think experience has enabled me to understand what tasks are worth spending certain amounts of time on and which ones produce the best ROI. The mindset I always try to maintain is "7/10 will do". It allows me to continue to progress at a fast pace and not get caught up in spending too long refining details that don't really affect outcome.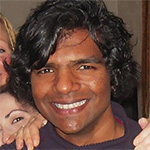 I allot a little time each day for social media. I do all my social media activities (schedule posts, respond to comments, etc.) at these times only. Sometimes I like to schedule posts a week in advance and perform the rest of the social media activities at the allotted times every day.

Marc is the founder of ProfitBlitz. He has been working online for more than a decade and loves to write about topics like internet marketing and SEO. When he's not working he enjoys travel and photography.