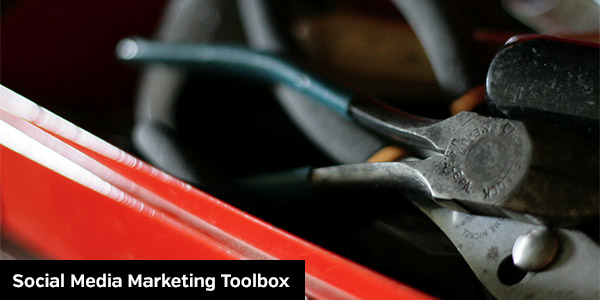 Photo by Robert S. Donovan
An effective approach to social media marketing can result in floods of traffic to a website or blog. So it is no surprise that most bloggers and marketers place a priority on social media.
If you're not using social media effectively and efficiently you can wind up wasting hours of your time. In order to make the best use of your time you should take advantage of the many tools and resources available that can help you in various ways.
In this blog post I'll highlight more than 75 resources that can help you to get more out of your own social media marketing efforts.
Social Media Blogs to Follow
If you're looking to learn more about how to use social media effectively, here is a look at some blogs that you should be following.
Social Media Examiner
One of the most popular blogs that covers topics related to social media, Social Media Examiner publishes insightful and actionable information on a regular basis.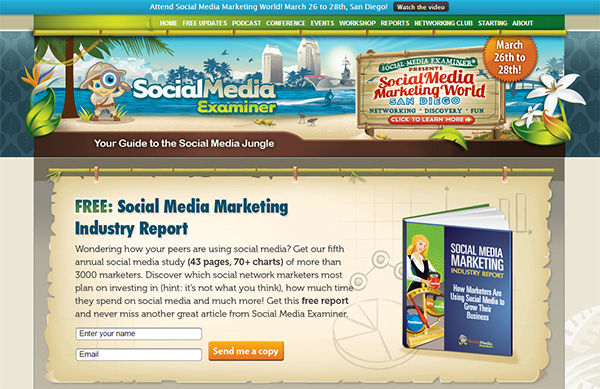 RazorSocial
At the RazorSocial blog Ian Cleary publishes content that focuses on social media tools and resources that can make your work more efficient and effective.
Social Media Today
Social Media Today is a highly popular blog that publishes a high volume of content from a variety of expert marketers.
Peg Fitzpatrick
Peg Fitzpatrick is someone who seems to be everywhere when it comes to social media. At her blog she shares tips and guides related to social media.
Want to Sell Your Own Digital Products Easily?
I highly recommend SendOwl as a great platform for selling digital products. I use SendOwl at a few of my own sites and it is the most reliable and easiest platform I've used (and I've tried a lot of them) for selling digital files.
Jon Loomer
Jon Loomer's blog is one you should be following if you want to market with Facebook. Jon publishes posts that can help with your Facebook ads as well as Facebook pages.
Rebekah Radice
Rebekah Radice is a well-known social media expert. At her blog you'll find articles on social media and blogging that you can put into practice.
Socialable
Socialable is a digital marketing agency founded by Lilach Bullock. At the Socialable blog you'll find articles on social media strategy, tools, and more.
The Marketing Nut
Pam Moore is a social media consultant, and at her blog she publishes helpful articles related to social media, marketing, and blogging.
Jenn's Trends
Jenn Herman published a lot of tips and "how to" articles that can help you to improve your social media approach, as well as the results that you get.
Amy Porterfield
Amy Porterfield is a highly-respected authority in the field of social media, and at her blog articles and a podcast that can help you with all aspects of your social media marketing.
Socialmouths
Socialmouths is the blog of Francisco Rosales, where you will find article, guides, and tutorials that you can put into practice.
Social Fresh
Social Fresh is a social media training company that hosts conferences for marketing professionals. Their popular and active blog publishes articles from a variety of writers on all topics related to social media.
Reviewz N Tips
At Reviewz N Tips Daniel Sharkov shares insights related to blogging and social media. You'll get tips and info on helpful resources that you can put to use in your own work.
Social Media Fuze
Social Media Fuze is the blog of Mary Green, where she publishes news and tips related to social media and blogging.
Social Tribe
Social Tribe is a social media marketing agency that publishes blog posts written by their team members. You'll get a lot of tips from their blog that you can implement.
The Social Media Hat
Mike Allton's blog, The Social Media Hat, is a great place to find helpful articles on social media, SEO, and blogging.
Tools for Managing Your Social Media Accounts and Measuring ROI
The tools and resources in this section can help you to manage your social profiles and accounts efficiently from one location. One of the most challenging aspects of social media marketing is measuring your return on investment and analyzing your results, and some of these tools can help with that as well. In order to maximize the impact of social media you'll need to know what is working, what is not working, and what you can do to improve. The tools and resources in this section can help.
Hootsuite
Hootsuite is one of the leading dashboards for managing multiple social profiles. Free, pro, and enterprise versions are available. With the free version you can manage up to 5 social profiles, schedule your messages and posts for the future, get basics analytics and reports.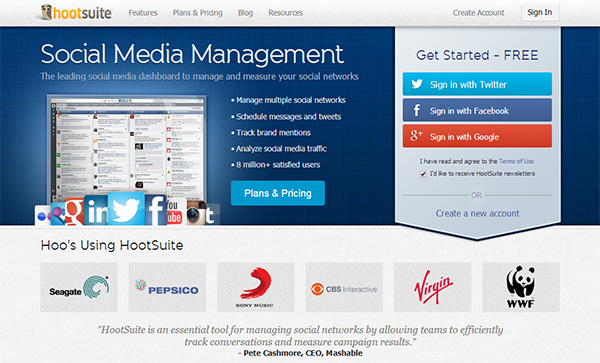 Buffer
Buffer is another leading option for managing your profiles and scheduling messages. It has a free and a paid version. With "The Awesome Plan" you can get unlimited posts, manage 12 social profiles, and have 2 team members.
SproutSocial
SproutSocial is popular and power social media management software. It includes a single-stream inbox where you can view all messages and conversations across different networks. You can post and schedule messages to Twitter, Facebook, Google+, and LinkedIn. Monitor what people are saying about your brand through keyword searches. It also includes CRM, helpdesk, and analytics features. Pricing starts at $39 per user per month, with a 30-day free trial available.
Alternion
Alternion is a free social hub that allows you to manage your profiles from sites like Twitter, Facebook, LinkedIn, Google+, YouTube, and more. Alternion also allows you to manage your email accounts.
dlvr.it
dlvr.it includes a number of features, including the ability to automatically share your new content to your social networks. You can set the date and time that you want dlvr.it to check for new content, so it will be shared at precisely the right time for your audience.
Socialoomph
Socialoomph includes both free and professional versions. The free version allows you to do things like schedule tweets, track keywords,  view @mentions and retweets, all with up to five different Twitter profiles. The professional version includes features for Facebook and LinkedIn, as well as additional features for Twitter.
MarketMeSuite
MarketMeSuite gives you a social inbox that allows you to manage your social communications just like email. You can use the real-time search to find mentions of your name or business, and for prospecting. The geo-targeting functionality allows you to locate customers in a specific area, which is really useful for local businesses. And of course, you can manage multiple social profiles and schedule messages. MarketMeSuite is priced at $15 per month, and a 60-day trial is available.
Sendible
Sendible is a powerful social media management tool for businesses. You can manage profiles from Twitter, Facebook, Google+, LinkedIn, and many more. You can also manage email and SMS. Sendible includes features for monitoring your brand and tracking results. The Priority inbox highlights the important conversations that need your attention. It also includes social media and email analytics, including integration with Google Analytics, that can help you to improve results. Pricing starts at $39.99 per month with a free trial available.
Gremln
With Gremln you can manage Twitter, Facebook, and LinkedIn from one dashboard. You can schedule your messages, monitor conversations, and assign messages to your team members. A free plan is available for 1 user and 5 social profiles. Paid plans start at $6 per month. The ROI features are also worth mentioning. You can measure the success of your campaigns by way of customer engagement and purchases. With a pro plan you can measure the ROI of specific posts to your checkout page. The pro plan is $49 per month.
Simply Measured
Simply Measured provides powerful analytics that can help you to determine the ROI of your campaigns. You can get a complete snapshot of your social media presence and performance, as well as things like a Twitter activity report, Twitter audience analysis. Facebook competitive analysis, and more. They also have a number of free tools that you can use to run various reports related to Twitter, Facebook, Instagram, Pinterest, Google+, LinkedIn, and Vine. Pricing starts at $500 per month.
Viralheat
Viralheat is a powerful suite of enterprise-level tools. You can monitor conversations across various social networks, identify advocates and influencers, publish and schedule your messages, as well as analytics and reports that will help you to monitor your ROI. The presentation-ready reports can be especially useful if you're working with clients.
RivalIQ
RivalIQ allows you to track and compare key metrics. You can easily manage and track multiple markets if you are working for different clients. You can discover the types of content that are creating engagement in order to improve your results. Easily convert data from RivalIQ into PowerPoint slides for quick presentations. Pricing starts at $99 per month with a 14-day trial available.
Quintly
Quintly is a professional social media analytics tool. You can benchmark your profiles with your competition and get access to powerful stats. You can set up automated reports that will be sent to you or to clients. A limited free plan is available, and paid plans start at $69 per month, with a 14-day free trial.
Crowdbooster
Crowdbooster will provide you with analytics and suggestions and tools to help you improve your performance with social media. You can quickly identify your most effective messages on Twitter and Facebook. Crowdbooster will recommend other users that you should engage with, as wells providing audience insights. You can also schedule your posts and tweets through Crowdbooster. Pricing starts at $9 per month, with a 30-day free trial.
Zuum
Zuum helps you to see what topics are most engaging, and to identify influencers. You can analyze data from Facebook, Twitter, YouTube, Google+, and more. You can analyze your competition and compare their activity to your own brand. You can see which posts are creating the most engagement to know what you should be posting. Pricing starts at $250 per month with a limited free trial available.
Finding Influencers
One of the most critical aspects of social media marketing is finding the right users who have the ability to influence others in the industry. If you're able to connect with influential users you can quickly see dramatic improvements in your results. The tools listed in this section help you to identify influencers in a particular industry or topic.
Followerwonk
Followerwonk, now a Moz app, is a free tool that can be very effective for helping you to find influencers. You can also analyze your followers, contrast your relationships with your friends, and follow and unfollow users from within the app.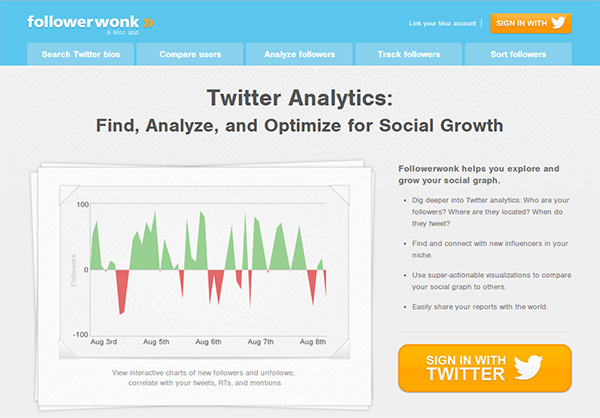 Topsy
Topsy is a free resource search and analyze Twitter. You can identify trends and find influencers.
BuzzStream
BuzzStream includes a number of different features that help you to find and connect with influencers. You can find influencers on blogs and social networks, get contact info, and rank people by their influence. It also includes features for relationship management, list building, project and task management, and outreach. Pricing starts at $19 per month, with a free trial available.
BuzzSumo
BuzzSumo is a free tool that allows you to easily find the most popular links and key influencers in any industry.
Inkybee
Inkybee can help you to find relevant blogs, research influencers, and manage your outreach. You can track your relationships and create reports to measure your success. Pricing starts at $19 per month with a free trial available.
AuthoritySpy
AuthoritySpy will help you to find influencers and authority blogs, view their authority rankings, reach out to them through their social media profiles, and more. Pricing starts at a one-time fee of $27.
Traackr
Traackr can help you to find social influencers and create lists, get their online footprint with links to all of their content, connect with these influencers, and monitor your results through reports. Pricing is not listed on their site.
Recommended Users
Recommended Users showcases influential Google+ users in different industries.
Twitter Tools and Resources
Twitter is obviously one of the most popular social networks, and it has the potential to send a massive amount of traffic. The tools in this section can help you to be more efficient with your activity on Twitter.
TweetDeck
TweetDeck is a free tool for managing multiple Twitter accounts and for creating a custom Twitter experience. You can build custom timelines, keep track of lists, searches, activity, and more.
Twilert
With Twilert you can monitor what is being said about you and your brand on Twitter. You can define keywords, add search filters, and receive alerts via email. Pricing starts at $9 per month.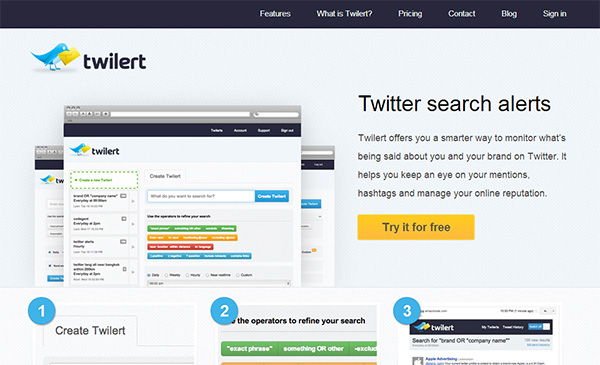 SocialBro
SocialBro is a suite of marketing tools aimed at helping you to grow your business through Twitter. It includes tools to help you find the right Twitter users to target, identify your influencers and supporters, and find the best times to tweet. SocialBro also includes analytics to help you build the most effective communication strategy.
Tweepi
With Tweepi you can identify users that you are following who are not following you back, follow users who are following you, unfollow inactive users, and follow new users. The basics functions are available for free, and premium plans are available with some added features, like the ability to force some users to unfollow you.
Twtpoll
Twtpoll allows you to create polls and surveys to use with your Twitter and Facebook audience. You can create a free poll if you don't mind ads on the poll. Premium polls can be created for $7 per question, and you'll get some added functionality like the ability to export results.
Google+ Tools and Resources
Although Google+ has a massive reach, some people still have not embraced it. The tools here can help you to learn more about the power of Google+. how it works, and can help you to get more out of it.
Google Authorship
You can link your Google+ profile to your blog and the content that you create for other websites and blogs. This page shows you how to do it.
Google+ Communities
If you want to extend your reach at Google+, joining and participating in communities is a great approach. There are communities available on just about any topic you can imagine.
Google Plus Starter Kit
Ryan Hanley has put together a series of videos that will teach you how to use Google+ effectively. Access to the videos is free if you provide your email address.
Steady Demand
Steady Demand provides a free G+ brand page audit. You simply enter to URL of your Google+ page and it will give you a grade, as well as show you where you are passing and failing. Most of the items are related to the integration of Google+ and your website, and actionable steps are listed for areas where you are failing.  Steady Demand also offers a pro tool that provides advanced insights and analytics on up to five Google+ profiles. It will measure your competition's engagement at Google+ and show you when to post. Pricing starts at $12 per month.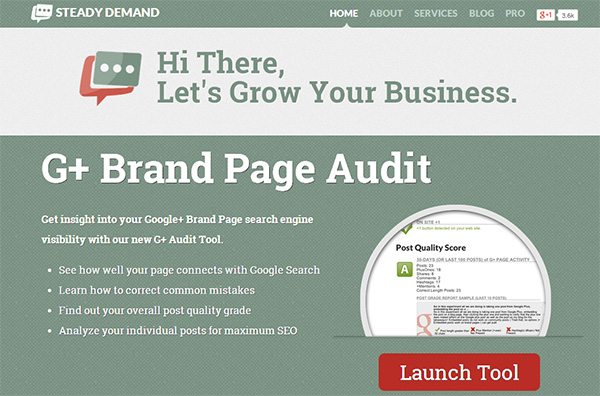 Friends+Me
Friends+Me is a free tool that will automatically take your posts at Google+ and re-post them to your other social networks. You can schedule the posts to be published whenever you want.
CircleCount
CircleCount is a free tool that helps you to find popular users, pages, and communities.
Do Share
If you want to schedule your posts to Google+ you can use the free Chrome extension Do Share. You can also easily format your posts.
Author Rank
Author Rank is a beta tool that will calculate your author rank based on several factors related to your Google+ profile.
Facebook Tools and Resources
Marketing on Facebook can be done organically through pages, or through paid ads. Facebook's advertising platform is extremely popular, and it also creates many opportunities for highly-targeted advertising. See the tools in this section if you're looking to get more out of Facebook.
Power Editor and Ads Manager
With Ads Manager you can view and manage your ads and campaigns. Power Editor (requires Google Chrome browser, and you must be logged in to Facebook) is Facebook's bulk ad creation and management tool. For learning more about how to use Power Editor, please see How to Use Facebook Power Editor: A Detailed Guide.
Qwaya
With Qwaya you can quickly set up multiple ads for your Facebook campaigns for split testing. By split testing a lot of different ads you can maximize the results and your ROI. You can also schedule the running time of your campaigns, and automate your campaigns with rules. Pricing starts at $99 per month with a 30-day free trial available.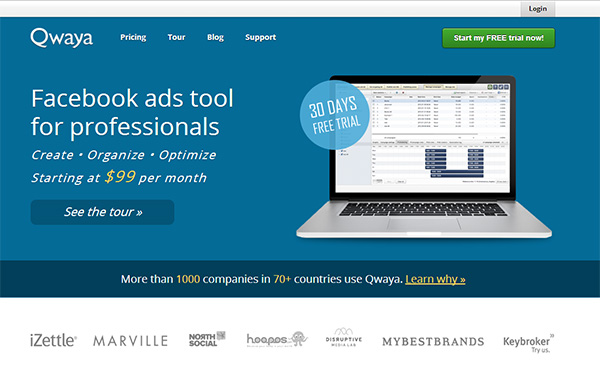 AdEspresso
AdEspresso is a Facebook ad management tool for small and medium-sized businesses. You can quickly create thousands of ads with variations, view analytics to see how your ads are performing, and optimize your campaigns for the best ROI. Pricing starts at $49 per month with a 30-day free trial available.
Agora Pulse
Agora Pulse is a powerful toolkit for your Facebook marketing. You can create customizable viral applications, get advanced Facebook statistics to boost your ROI, manage your timeline with a variety of tools, and manage your fans. Pricing starts at $29 per month.
Marin
Marin offers powerful ad management software that includes a campaign wizard to help you create and automate ads faster. It also includes a powerful reporting suite to show you what is working. Pricing is not listed, but you can get a 21-day free trial.
Social Ads Tool
Social Ads Tool can help you to manage your Facebook ad campaigns. You can optimize your cost per click, analyze your ads, automate much of the process, and view reports. Pricing is based on your advertising budget (the price is 5% of your ad budget, with a minimum price of €500 per month).
SocialBrando
SocialBrando is Facebook ad testing and management system that is currently in beta. It offers auto bidding and optimization, real-time analysis, the ability to make mass changes in seconds, and tracking of your sales.
SocialStats
SocialStats is a free tool that helps you to find information that can be used when creating demographically-targeted Facebook ad campaigns. It helps you to assess how much you should be spending on your campaigns.
WordStats
WordStats is another free tool from the makers of SocialStats (Social Ads Tool). With WordStats you can see performance data at a keyword level for the likes, interests, and topics you are targeting with your Facebook ads.
Pagemodo
Pagemodo can help you to create an awesome Facebook page for your business. You can easily create cover photos, custom tabs and contests, schedule posts, and more. Pricing starts at $9 per month.
ShortStack
With ShortStack you can customize your Facebook page with promotions, contests, custom forms, and more. A limited free plan is available, with paid plans starting at $30 per month.
How to Advertise on Facebook – Revealing My Facebook Marketing Strategy
In this case study Matthew Woodward lays out all of the details of how he successfully advertises on Facebook. It's a very detailed post that is great for anyone who is just getting started with Facebook advertising.
How to Spend Your First $100 in Facebook Ads
Noah Kagan shows his detailed recommendations for how you should get started with Facebook advertising to get maximum ROI.
Pinterest Tools and Resources
Pinterest Tips from Amy Lynn Andrews
Amy Lynn Andrews put together a great list of tips on how to drive traffic with Pinterest. She also includes details about the basics of Pinterest, which is great if you are new to Pinterest.
Tailwind
Tailwind allows you to monitor activity related to your brand and your competitors. You can identify influential Pinterest users in your industry and curate amazing content for your followers. Pricing starts at $29 per month with a 14-day free trial available.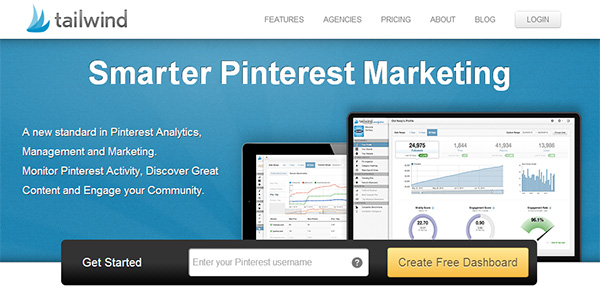 Pinstamatic
Pinstamatic is a free tool that can help you to create images that will get noticed at Pinterest. You can create images from quotes, create images of sticky notes and calendars, and more.
Pinwoot
With Pinwoot you can do things like schedule pins and increase your followers. You can earn credits by pinning and following other users, and you can use those credits to get more exposure for your own pins.
Pinbooster
Pinbooster connects advertisers with relevant Pinterest users. As an advertiser you can pay to have influential Pinterest users pin your items, and as a Pinterest user you can make money by pinning things from advertisers.
Piqora
Piqora is a powerful marketing suite for Pinterest. You'll get analytics that allow you to track pins and influential pinners. You can also customize and run contests, sweepstakes and promotions on Pinterest. Pricing is not listed on their website.
Getting More Shares
JustRetweet
JustRetweet allows you to earn credits by sharing content from other users, and then you can use those credits to get others to share your content. Despite the name, you can use JustRetweet to get shares on Facebook and Google+ in addition to Twitter.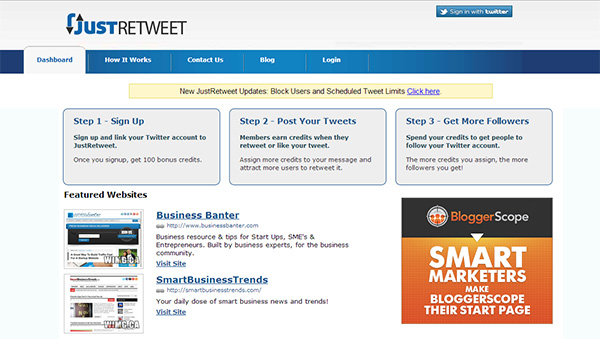 Viral Content Buzz
Viral Content Buzz is fairly similar to JustRetweet. You earn credits for sharing content and you can use those credits to get shares of your own content. Content can be shared via Twitter, Facebook, Pinterest, and StumbleUpon.
Triberr
At Triberr you can join tribes of other bloggers in your niche. Tribe members can them view each other's content and share it via Twitter, or comment directly at Triberr.
Social Crawlytics
With Social Crawlytics, a free tool, you can identify your competitors' most-shared content, which will help you to create your own content that your audience will love.
WordPress Plugins
If you're using WordPress there are a number of plugins that you can use to display social media icons/buttons to encourage readers to share your content, which means more traffic for you. Below I'll list some of the most popular options, although there are plenty of others as well.
Digg Digg
Digg Digg is a popular plugin that creates a floating bar with social buttons of your choice. You can see it in action here at ProfitBlitz.
Flare
Flare is another popular option that creates a great-looking share bar.
Floating Social Media Icon
Floating Social Media Icon will also add a floating bar with your choice of icons and some customization options.
Social Media Feather
With Social Media Feather you can add icons to encourage shares or attract followers.
Share Buttons by Add This
Add This has been a popular option for many years.

Marc is the founder of ProfitBlitz. He has been working online for more than a decade and loves to write about topics like internet marketing and SEO. When he's not working he enjoys travel and photography.