7 Best WordPress Membership Plugins For 2023
One of the best ways to monetize your website is by offering some sort of membership offering.
You could sell access at a onetime price or use it to generate recurring revenue.
But how do you go about creating your own membership site? Particularly, in a way that allows you to take payments, block unrestricted access, and leverage other important features?
Yep, you guessed it – you need the right WordPress plugin for the job.
In this post, you'll discover the best WordPress membership plugins on the market right now. These plugins will offer you the control and functionality you need to build a thriving membership site that remains profitable.
Why create a membership site with a membership plugin for WordPress?
Here are a few examples:
They help you earn extra cash. A membership site is an excellent way to sell courses, share member-only content and set up recurring subscriptions.
They can build your authority and expertise. A quick browse online reveals plenty of websites writing about the same things you do. Setting yourself apart from the crowd and providing premium member-only content that people want to pay to access, differentiates you from everyone else. This shows that you're an authority that people want to listen to.
They foster customer loyalty. Membership sites not only foster community building, they also create loyal customers. Providing special offers and discounts for your members nurtures loyal relationships and shows them you really care about their satisfaction.
The benefits of memberships sites are many and there are plenty of WordPress plugins available to help build them.
Today, we're choosing the best Membership plugins for building your membership site, sharing only those that are robust, well supported and feature-packed.
1. MemberPress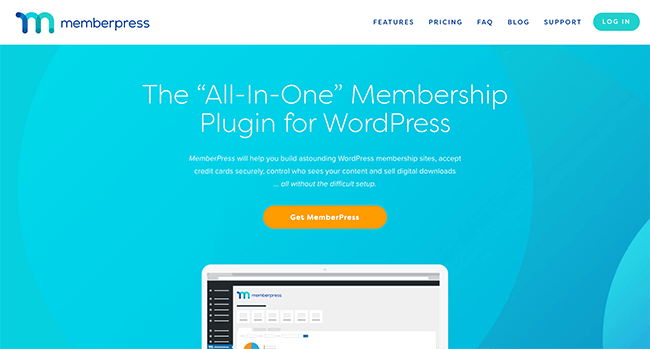 One of the most popular membership plugins around, MemberPress is an in-depth and powerful solution. Not only can it help build fully-functional member sites, but it also comes with an attractive price tag too.
With MemberPress you can restrict content based on tags, categories, posts, taxonomies and more. This includes restricting parts of a blog post by adding a shortcode prompting readers to join to read more.
By creating unlimited membership levels and variable pricing pages, everything will look professional and user-friendly. Couple this with selling unlimited digital products, it gives you the power to build a larger customer base and earn more money.
A vital aspect of MemberPress is the ability to integrate with the following third-party services and plugins:
AWeber, GetResponse and MailChimp
bbPress
PayPal, Stripe and Authorize.net
LearnDash
Further features include:
Flexible coupons and discounts
Drip content on a schedule
Detailed reporting
Email reminders
Works with any theme
MemberPress pricing starts at $149 a year with unlimited members and content.
---
2. Restrict Content Pro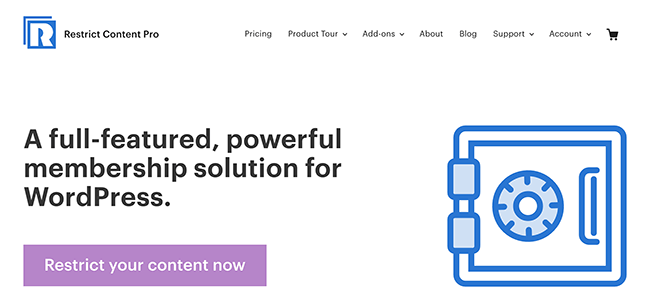 Next, a freemium membership plugin, Restrict Content Pro. Created by the same developers as Affiliate WordPress, it's a solid offering by a respected team.
The free version of Restrict Content Pro has a range of basic features for building a membership site including:
Custom registration for users
Custom login forms
Content restriction
Part restriction on posts using shortcodes
While free is an excellent choice for people on a budget, the full power of this membership plugin is unlocked with the pro version.
The full version of Restrict Content Pro offers a user-friendly interface and an unlimited number of restriction level types including free trials and recurring subscriptions. Alongside this the pricing structure is customisable in that members can:
Pay a one-time fee
Pay a setup fee
Purchase the whole package
Register for recurring subscriptions
Plus, you'll have no trouble managing your member's payments with payment gateways like PayPal, Authorize.net, Braintree and 2Checkout.
Provide freedom to your customers by letting them manage their own accounts with the profile editor. They can also update their personal information, view their account status and history, and even upgrade or downgrade their plans.
More features:
Many content restriction options
Recurring or one-time plans
Group accounts
WooCommerce, AffiliateWP and EDD integration
Automatic emails
Export data to CSV
Earning reports
For further functionality like restricting past content, content dripping and customer redirects, this membership plugin offers addons for download.
The price for Restrict Content Pro starts at $99 a year with all core features included.
---
3. Paid Member Subscriptions

A membership plugin brought to you by Cozmoslabs, Paid Member Subscriptions is a freemium plugin offering more powerful features to improve the functionality of your membership website.
The free version of the plugin includes features like:
One-time member payments
Subscription plan creation
Member management
Content restriction
Frontend registration and login forms
Integration with WooCommerce
Yet, if you want to get more out of this plugin to further empower your site, there are two premium solutions on offer.
With the premium plugin, you can create free trials and 'pay what you want' plans to provide flexibility to your members. Alongside this, you can implement one-time, recurring and signup fees.
More features:
Unlimited subscription levels
Multiple content restriction types
Discount codes
Timed content dripping
Integration with Elementor, bbPress and AffiliateWP
Google reCAPTCHA
Prevention of account sharing
Membership for groups
Paid Member Subscriptions start at $69 for a single site license. A free version is available on WordPress.org but it can only be used for basic membership setup.
---
4. Paid Memberships Pro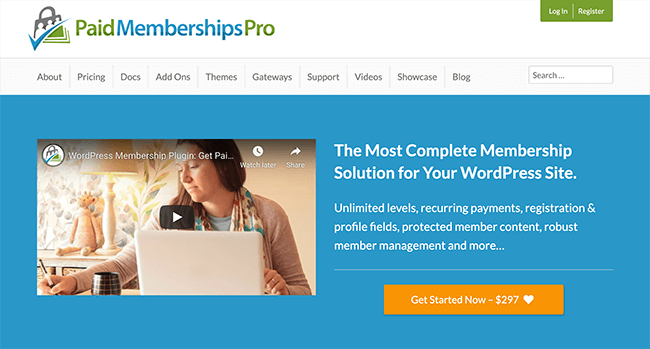 Not to be confused with the above offering, Paid Memberships Pro, also offer a free and premium version of their WordPress membership plugin.
The free version of this plugin includes all the basic features you need to set up a membership site. For example, you can create multiple membership levels, one-time payments and content restrictions. You'll also find it simple to build registration and login forms for the front end.
But if you need to extend your site with extra functionality, the pro version of Paid Memberships Pro is where the power is.
Premium features include:
Member subscription management
Content dripping
Create members-only forums
Customise email notifications
6 Payment gateways
WooCommerce and Zapier integration
Dynamic billing
Ad control
Further to all of the above, you'll get 2 features you'll want right away:
Memberlite WordPress theme (built-in)
Display excerpts of restricted content to non-members (encourage signups and high SERPs)
Paid Membership Pro starts at $247. A free version is available on WordPress.org but it only features minimal options for membership setup.
---
5. MemberMouse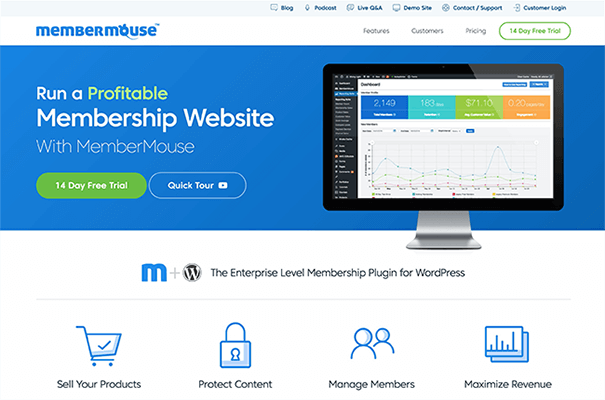 If you're looking for an advanced premium membership plugin that's beginner-friendly, MemberMouse is an excellent option. Also boasting solutions for eCommerce sites, this plugin can be set up in a matter of minutes. That's perfect for those of us without a technical bone in our bodies.
Right from the start, this plugin comes with high-quality features to create the perfect membership website. For instance, restricted content can be password protected and you can customise membership levels based on level, duration, affiliate referral and much more.
You can even promote your membership offering on social media and other channels using share anywhere links.
Further great talking points are prorated upgrades, functionality for groups, coupons, trial offers and expert overdue payment handling. And if you're not already exhausted by how much this plugin has to offer, there's also social media login options, multiple currency availability and a number of payment gateways.
But the features that really make MemberMouse stand out, I haven't even mentioned yet. They're unique and really make the hefty price-tag worth investing in.
Unique features:
Flexibility for your membership options: create membership levels and bundles
A widget for content: Display membership content and preview content that's coming soon
SmartTags: Display your content based on the attributes of members, target offers based on affiliate referrals, create forms determined by user behaviour and create smart links.
Optimise your membership site: A/B split test features to discover what your members truly like, in order to earn more money
And that's only touching the surface of what MemberMouse can offer. A whole lot more awaits!
MemberMouse starts at $399/year for unlimited members. Unlock more features on higher plans. Introductory discount available.
---
6. Simple Membership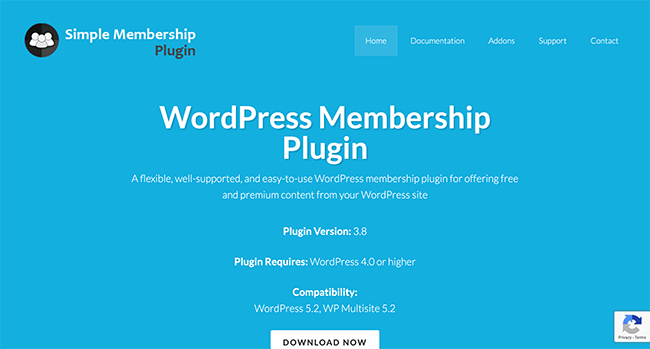 Much like its name, Simple Membership is a simple and easy to use membership plugin for WordPress, that comes as a free plugin with optional premium add-ons.
Besides protecting posts and pages, it can create membership access levels that are unlimited. Furthermore, you can allow member activation emails and display limited content to non-members to entice them to signup.
Creating a membership site is effortless with the user-friendly interface. Protecting a post or page requires only a click in the WordPress editor. This also includes protecting photo galleries from non-members.
One-time or recurring payments can be accepted with PayPal and Stripe, while Braintree is also available for one-off fees. The checkout for PayPal users is easier with the PayPal smart button and you can easily view all of your payment histories via the backend of your website.
Member logins are simple and intuitive with the bundled login widget and spam is limited with Google reCAPTCHA functionality.
More features:
Manually approve members
Logout automatically
Partial content restriction
Import users as members (WordPress)
Login and registration redirect
Member filters
Privacy policy and Terms and Conditions agreements
Member profiles on the frontend
Simple Membership premium add-ons start at $39.95 each. The main plugin is free from WordPress.org and includes basic functionality.
---
7. WooCommerce Memberships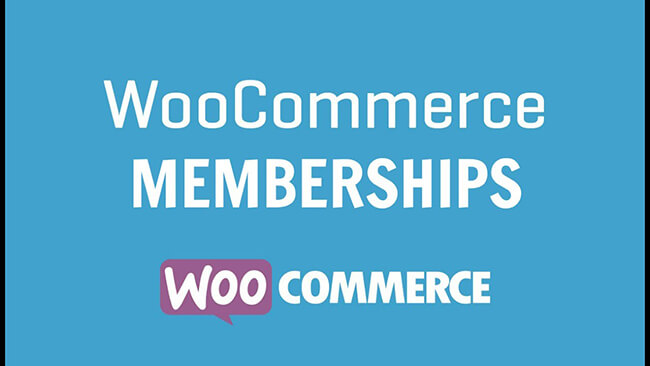 Our final membership plugin, WooCommerce Memberships, isn't just a plugin for controlling who can access your site's content. This plugin is a site-wide membership solution that brings your shop and content memberships together, creating an entire membership system that's tied seamlessly to your online store.
Restricting content to members is simple and you can drip content on a predetermined schedule. You can also sell access to memberships with product purchases, assign memberships manually and include member perks in your store with simple integration.
Memberships with the WooCommerce Memberships plugin are created independently from the products. This allows you to choose how access is granted. Plus you can even assign products to memberships which include:
Sell memberships as stand-alone products
Provide membership as part of a product purchase
Grant access to membership from multiple products
Assign memberships manually
Further features include:
Schedule membership access
Offer member-only products
Extended free shipping settings for members
Provide member discounts
Member area
Import and Export members
Membership notes
Compatible with WooCommerce Subscriptions plugin
The WooCommerce Membership plugin pricing starts at $199 for a single-site license.
---
Choosing a WordPress membership plugin that's right for you
As with any purchase, choosing a membership plugin for WordPress isn't something you should rush into. It's important to consider the feature-set, the support available and your personal needs.
Overall, MemberPress is our go-to recommendation and should be sufficient for the needs of most membership websites.