One of the biggest challenges in internet marketing is knowing where to focus and how to use your available time, effort, and money for maximum impact. There are countless different ways that you can go about making money online or promoting your website or blog.
The problem is that there are so many possibilities and ideas that most people tend to bounce from one to the next before ever having success. In order to succeed you'll need to focus long enough to put in the necessary effort and time for any approach to work.
What I love about detailed case studies is that you can see the steps taken by someone else, and what they were able to achieve with their approach. Staying focused in your own work can be a lot easier when you are basing your steps off of a plan laid out by someone else, when you can see that the plan worked for them.
In this post I've collected a wide variety of cases studies from different blogs that I think will be very interested and practical for you. Browse through the case studies listed here and I'm sure you'll find something that you can put into practice to improve your own business or website.
Blogging Case Studies:
Matthew Woodward shares the details of the steps he took to build a blog that was highly successful in its first year. He shares things like how he setup the blog, how he produced content, and how he promoted the blog.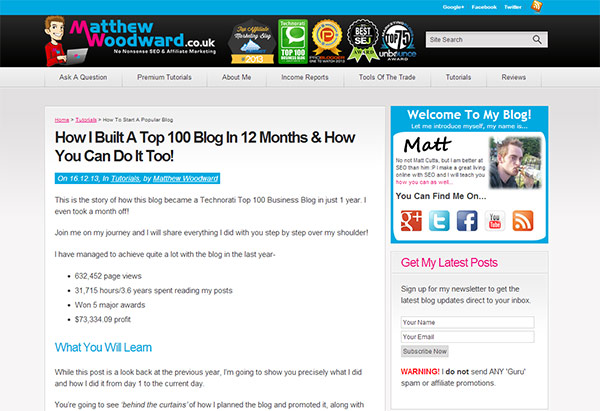 This post at Entrepreneur's Journey is a few years old, but it includes several brief case studies about different successful bloggers.
In this post Alex shares the process used to connect with influential people and encourage them to share a blog post.
in this post on the Moz blog Matthew walks through the process he used to build links to a new travel blog. This process can be easily replicated in other niches and industries as well.
This case study shows the effect of publishing 50 blog posts in 25 days at TresnicMedia.com.
Want to Sell Your Own Digital Products Easily?
I highly recommend SendOwl as a great platform for selling digital products. I use SendOwl at a few of my own sites and it is the most reliable and easiest platform I've used (and I've tried a lot of them) for selling digital files.
This case study was inspired by the previous one, and it takes the same approach to a higher level. The result wasn't just more traffic at LogMyCalls.com, but more importantly it led to more new customers than any comparable time frame in the company's history.
Skytap saw their traffic and leads drastically increase thanks to their content marketing strategy, and this post lays out their 5-step approach.
This case study at Niche Hacks examines a highly-successful and profitable blog to see how they get traffic and how they make money.
Niche Hacks takes a detailed at a very successful affiliate site, it's traffic, and lessons that can be learned from the site.
Landing Page Case Studies:
This case study at Groove shows how they re-designed their landing page for massive improvement in conversions.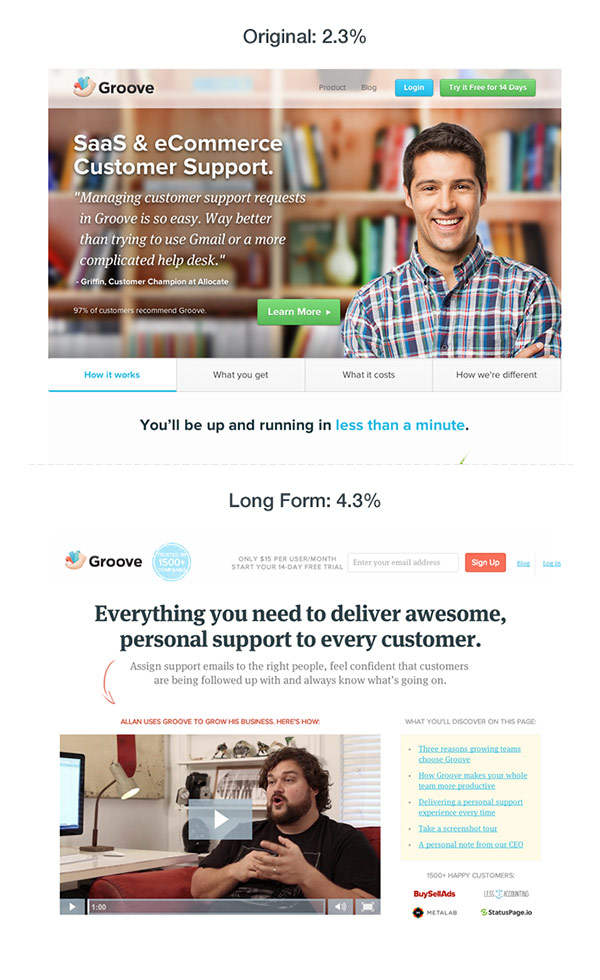 Should you display prices on your website? This case study shows how a small change to show the price on a landing page doubled its leads.
Vidyard was able to double their conversion of email optins by adding video content to the landing page.
Here you'll see an apples to oranges A/B test (two pages with significant differences) that had big results.
This post looks at the process of working with Moz to completely revamp their landing page. The case study also looks at the communication with subscribers through emails after the changes to the landing page.
GetResponse started promoting its free trial more heavily, drastically increasing free trial signups without having a negative impact on paid signups.
Email Marketing Case Studies:
This case study shows how Yaro used AWeber to send multiple emails based on whether subscribers opened and clicked other emails, which indicated interest.
This is an older post by Yaro, but it shows the power of targeted emails. He shares his how he sent a targeted email that wound up being highly lucrative.
Chris explains how adding a free bonus and improving the placement of signup forms had a massive increase in conversions at his blog.
Niche Website Case Studies:
Tung Tran shows step-by-step how he created this profitable site, including keyword research, setting up the site, his content strategy, SEO, as well as his earnings.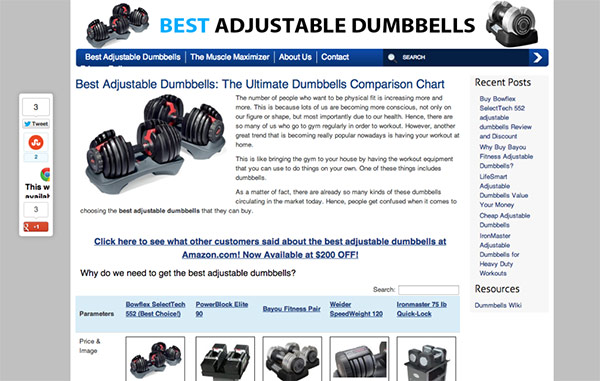 This multi-part case study (25 posts in total) at Niche Pursuits covers the process of Spencer working with a student, Perrin, to go through the process of creating a profitable niche website.
Pat Flynn of Smart Passive Income is currently still in the process of this mult-part case study of his niche site, FoodTruckr.com. You can read the posts that have already been published and follow along with future posts as he builds a successful niche site.
The typical approach with niche sites is to focus on search engine traffic, but in this case study at Niche Pursuits you'll see that social media traffic is another option. Spencer shows the changes that he made to ads, and his approach for using social media to grow traffic and revenue.
This is a really detailed article that covers David's process for building and promoting his site. He even lists the number of hours that he spent of various tasks throughout the process.
This video case study at Source Wave shows how Alex created a simple site that makes about $100 per day in affiliate income. The site uses a silo structure and some strategic links.
Here Chris shows the process that he used to make money with affiliate products and AdSense during the holiday shopping rush.
Product Sales and Ecommerce Case Studies:
In this guest post at Matthew Woodward's blog, Steve Brodsky shows how he stated from scratch, established authority, and created a product that brings in $150 – $300 per day on autopilot.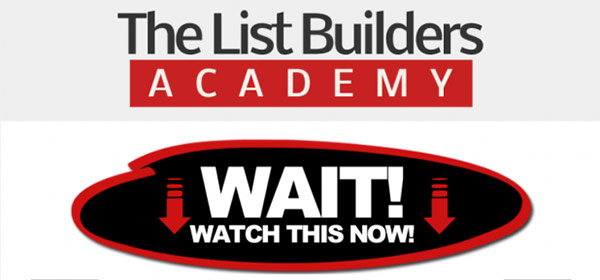 A great-looking design may make a positive first impression, but it doesn't always equal profit, as this case study shows. Andrew explains how a stock Magento template played a role in increased sales.
We all know testimonials can be powerful, and this case study looks at an example of WikiJob.co.uk testing their customer testimonials.
An ecommerce site selling watches saw significant gains by adding customer reviews to the sidebar of product pages.
Membership Website Case Studies:
In this guest post at Matthew Woodward's blog, Jason Chesters shows how he built a highly profitable membership site. The case study covers the technical details of setting up the membership site and content protection, as well as how he got traffic and attracted members.
Tom Ewer recently launched a members-only job board, and this case study covers the details of how he set up and launched the site.
Facebook Advertising and Marketing Case Studies:
Lewis used Teespring to sell a unique t-shirt design to a highly-targeted audience on Facebook. This is a pretty simple case study, in a good way. It's easy to follow and could be replicated with your own t-shirt idea. Also, Lewis admits he didn't do much to optimize the performance of the ad, so the ROI could have been even higher.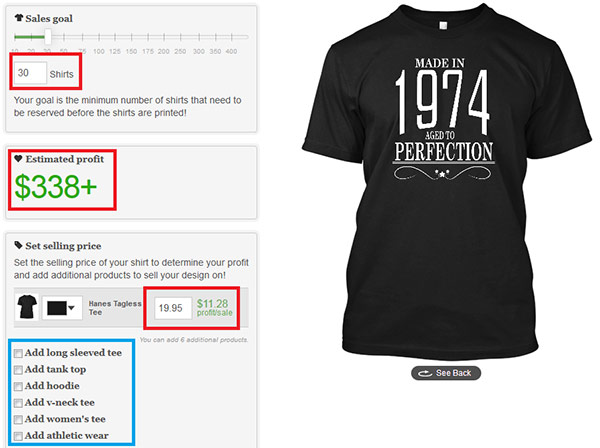 In this case study Matthew Woodward shows the details of how he uses Facebook to build his email list. He covers the process of creating an offer, split testing landing pages, setting up the Facebook campaign, and optimizing the campaign.
This case study at Socialmouths the 5 steps taken by one small business to quickly build a fan base on Facebook. This is an approach that could easily be duplicated by other businesses in any industry.
This case study at ViperChill shows how Glen ran a profitable campaign to sell a software product.
Twitter Advertising Case Studies:
This case study at Digital Marketer shows the details of their campaign to promote a course. The ads and landing pages offered some value to readers, aside from just selling a product.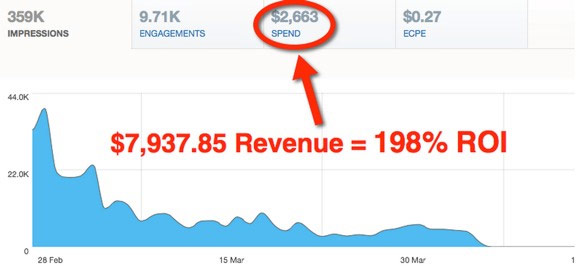 This blog post includes 3 different mini case studies on promoted tweets, promoted accounts, and promoted trends.
Buying Websites Case Studies:
In this case study Chris shares his process for buying a website, copycatcrafts.com. See the end of the post where Chris has updated it to include 5 additional posts that dig deeper into the process of buying a website.

This case study at Niche Pursuits shows how Spencer bought 2 different websites. The information about the buying process can be helpful if you have considered by sites yourself.
This guest post at ProBlogger gives a detailed look at the process of buying a blog, with general tips as well as examples from this particular example.

Marc is the founder of ProfitBlitz. He has been working online for more than a decade and loves to write about topics like internet marketing and SEO. When he's not working he enjoys travel and photography.