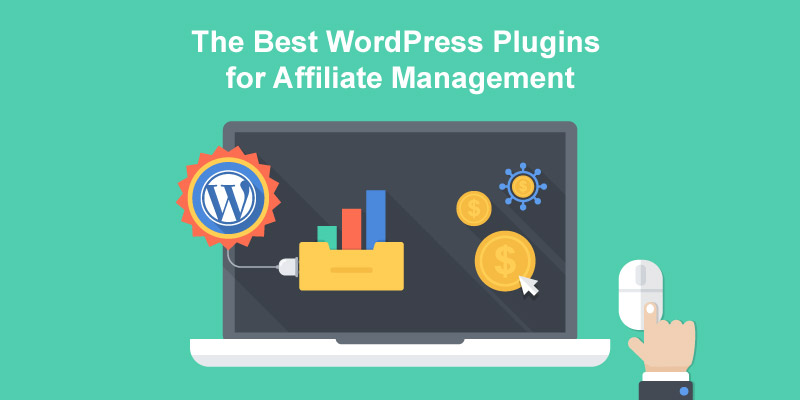 Image designed by Vecteezy
It's no secret that selling your own products is one of the best ways to make money from your website or blog. This is especially true with digital products like ebooks, courses, and other downloadable products that don't involve inventory or shipping.
But one of the biggest reasons many people put off creating and selling their own products is because they don't think they will be able to generate enough sales. The answer to this is an affiliate program that allows other bloggers and website owners to promote your products in return for a commission on sales that they refer. With an effective affiliate program you won't need to have your own audience, and it's possible for anyone to start making money by creating and selling products.
If you are looking for plugins that will help you to promote products as an affiliate, please see 25 of the Best WordPress Plugins for Affiliate Marketing.
Although WordPress started as purely a blogging platform it has significantly progressed as a CMS over the years, and with the development of many e-commerce plugins, WordPress is now a perfectly legitimate choice for powering an online shop. WooCommerce is by far the most popular WordPress e-commerce plugin right now, and Easy Digital Downloads is also extremely popular for sites that are selling digital products. Other plugins like WP eCommerce, Jigoshop and many others are also options.
Integrating an affiliate program with your WordPress-powered shop can easily be accomplished with the help of another plugin. In this post we'll look at 10 plugins that can be used to set up your own affiliate program so you can boost sales and reward others for their referrals. In addition to the plugins we'll look at here, you could also sell through a marketplace like Clickbank or JVZoo that includes an affiliate program. And there are also options to use major affiliate networks like ShareASale or CJ Affiliate. With the options listed below you will manage your own affiliate system, cutting a third party out of the loop.
Top 10 WordPress Affiliate Management Plugins:
Here is a look at some of the best plugins for managing your own affiliate program.
Affiliates is a free version of Affiliates Pro, with limited featured being available in the free version. The free version integrates with WooCommerce, WP eCommerce, Jigoshop, and a few other e-commerce plugins. The Pro version also can integrate with Easy Digital Downloads, Gravity Forms, S2Member, and a few others. While the free version will give you all of the basics that you need to setup an affiliate program, the Pro version also includes some additional features like banner management, more options for calculating affiliate commissions (fixed, percentage, or formula-based commissions), PayPal mass payments, notifications, and more. The free plugin will allow you to get started with your affiliate program, but you should probably plan to upgrade to the Pro version at some point.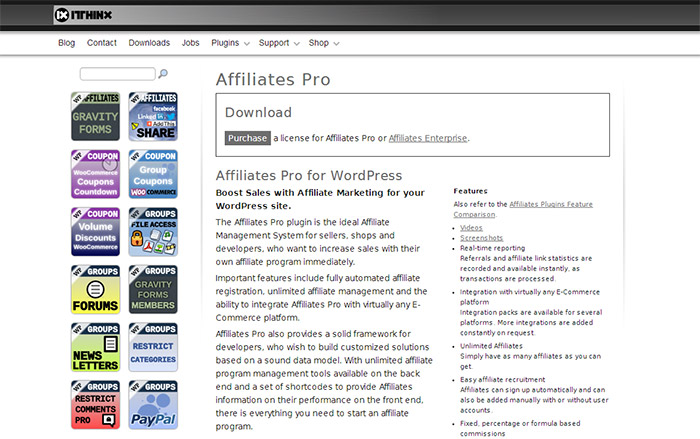 Want to Sell Your Own Digital Products Easily?
I highly recommend SendOwl as a great platform for selling digital products. I use SendOwl at a few of my own sites and it is the most reliable and easiest platform I've used (and I've tried a lot of them) for selling digital files.
WP Affiliates Manager is another plugin with both a free and a paid version. The paid version costs $39 for a single-site license. It integrates with WooCommerce, WP eCommerce, Jigoshop, Easy Digital Downloads, S2Member, and a few others. You can manage unlimited affiliates and set flat rate or percentage based commissions. You can manage unlimited banners and text links for your affiliates to use.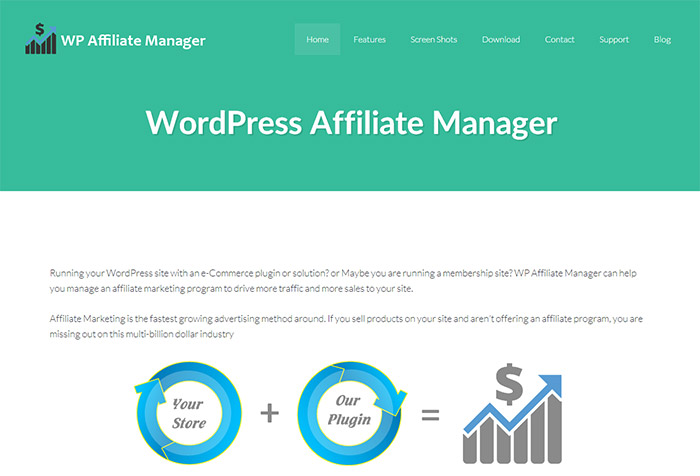 AffiliateWP is from the creator of Easy Digital Downloads. Of course, it integrates with Easy Digital Downloads, as well as other e-commerce and membership plugins like WooCommerce, Restrict Content Pro, WP eCommerce, Shopp, Wishlist Member and others. Pricing starts at $49 for a single-site license. It includes features like management of unlimited affiliates, coupon tracking, and the option for moderated registrations (when you want to approve affiliates).
There are also several add-ons that can extend the functionality of the plugin at an additional cost. Add-ons include notifications, recurring commissions, tiered commissions, and more.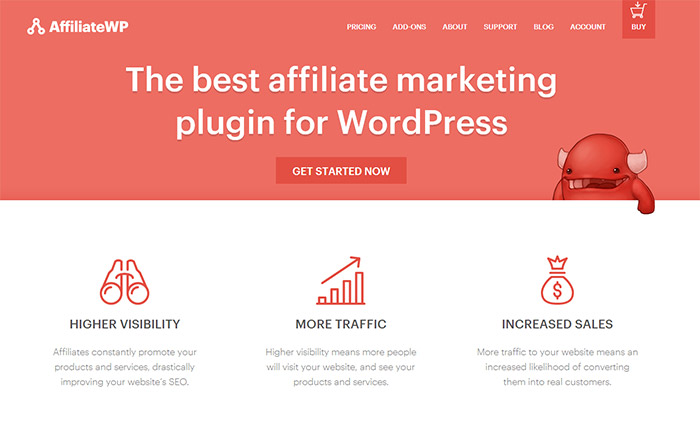 Affiliate Royale integrates with WooCommerce, Wishlist Member, MemberPress, Cart66, and a few others. It gives you all of the features you'll need for a basic affiliate program, including a user-friendly dashboard for you and for your affiliates. You can setup the commission settings and levels however you want. Pricing is $85 for a single-site license.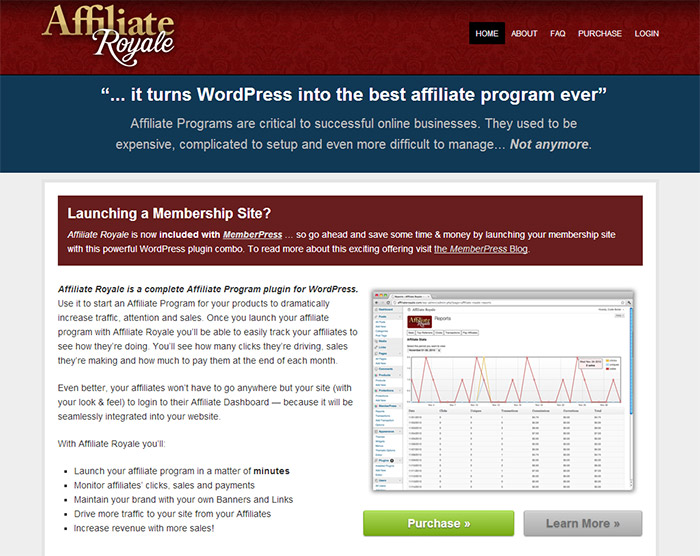 Magic Affiliate with WooCommerce, WP eCommerce, and Magic Members. You can manage unlimited affiliates, integrate with autoresponders (AWeber, GetResponse, Constant Contact, iContact, and MailChimp), pay recurring commissions, get real time reporting, and offer an optional sign up bonus. Pricing starts at $89 for a single-site license.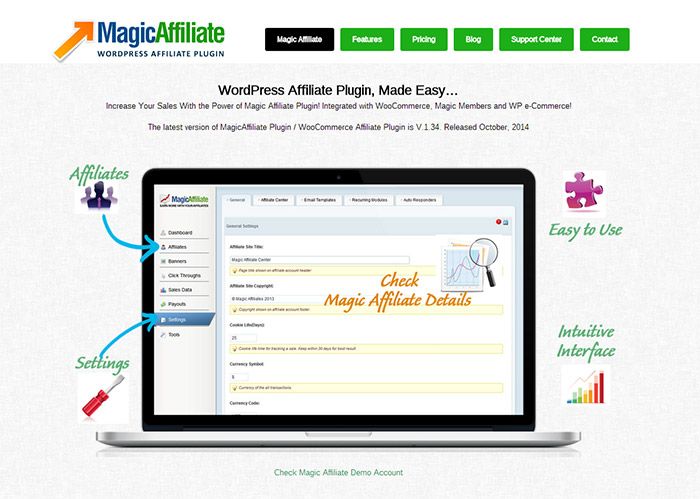 LeadDyno is not specific to WordPress, but it does include a WP plugin that will integrate with WooCommerce. It includes features like automatic payout to affiliates, management of banners and marketing materials, a customizable dashboard, and one-click social sharing for affiliates. Pricing starts at $49 per month.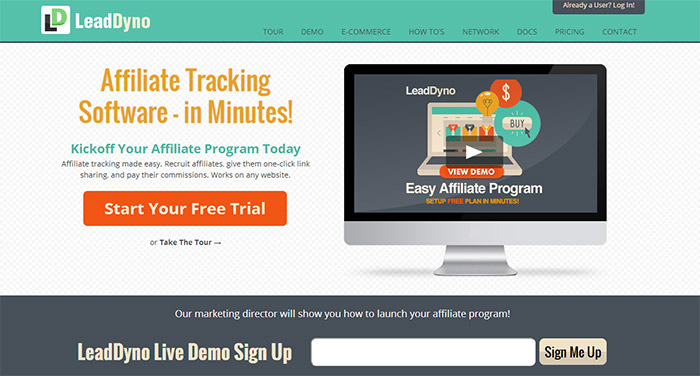 OSI Affiliate by Omnistar is also not specific to WordPress, but it does integrate with WooCommerce. Unlike most of the other options mentioned in this post, OSI Affiliate is a hosted solution. This means that they provide hosting and backups and it does not need to be installed or hosted on your server. This can be a pro or a con depending on what you want. The number of affiliates you can manage and the number of tracking requests per month are determined by the plan that you choose. Prices start at $47.95 per month, which allows you to manage 200 affiliates and 20,000 tracking requests per month.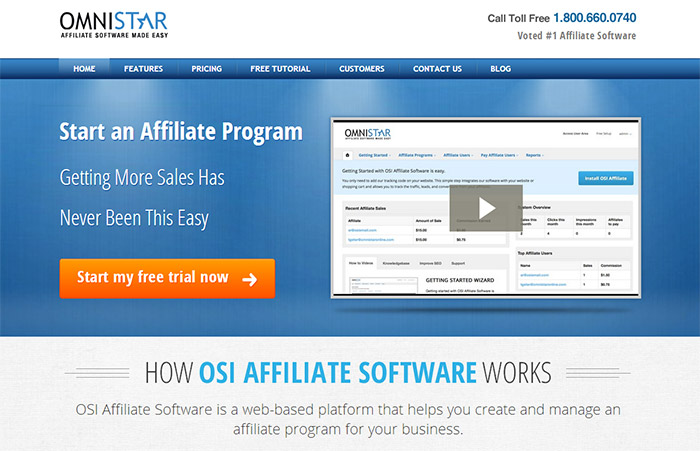 iDevAffiliate is one of the most popular options for managing affiliate programs and it can integrate with just about any shopping cart. It is not specific to WordPress and is not technically a WordPress plugin, but it can integrate with popular e-commerce plugins like WooCommerce, WP eCommerce, Member Mouse, S2Member, Wishlist Member, OptimizePress, and Cart66. With iDevAffiliate you can manage unlimited affiliates, manage up to 100 payout levels, manage up to 10 tiers, pay recurring commissions, offer percentage or flat rate commissions, manage banners and other materials, and more. Pricing starts at $149.99.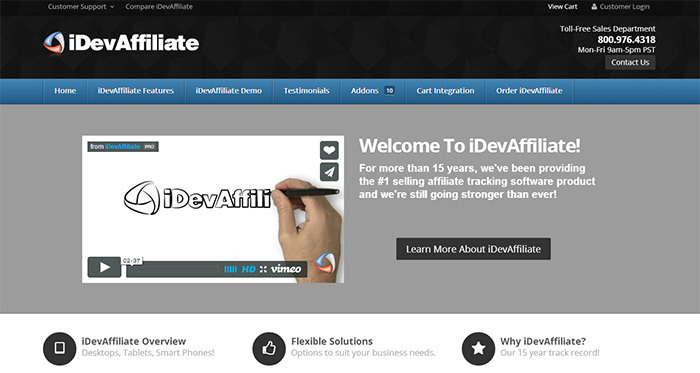 Zaxaa is different than any of the other options listed on this page because it includes payment processing in addition to affiliate tracking. Instead of integrating it with a WordPress e-commerce plugin it would serve as the e-commerce platform. The reason I am listing it here is because it includes a WordPress plugin that allows you to setup a membership site, and Zaxaa handles the payments, affiliate tracking, and content protection. Zaxaa has a lot of really interesting features like pre-sale bumps and one-click upsells that can drastically increase earnings for you and your affiliates. You can create trials and installments, create dimesales where the price of your product will increase based on the quantity sold in a timeframe (adding urgency for buyers), pay affiliates instantly, integrate with autoresponders, and more. Zaxaa is a hosted system and costs $67 per month, with a limited free version also available.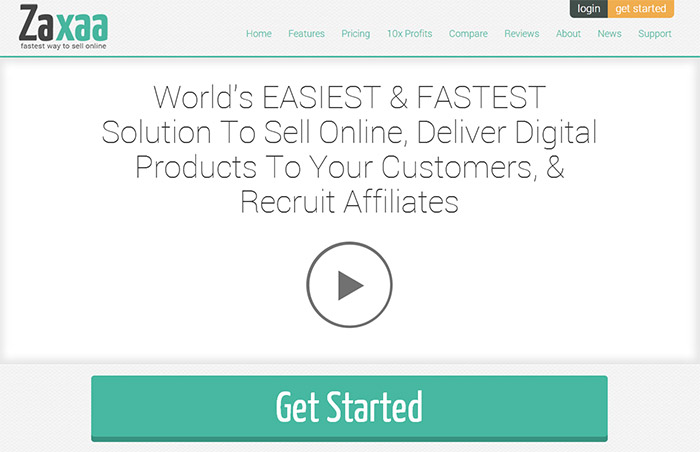 The Affiliates plugin by WPMU Dev integrates with their Marketplace and Membership plugins. It includes features like PayPal masspay for paying affiliates, management of banners for affiliates, reporting, and more. Pricing starts at $19 and includes one month of support and upgrades.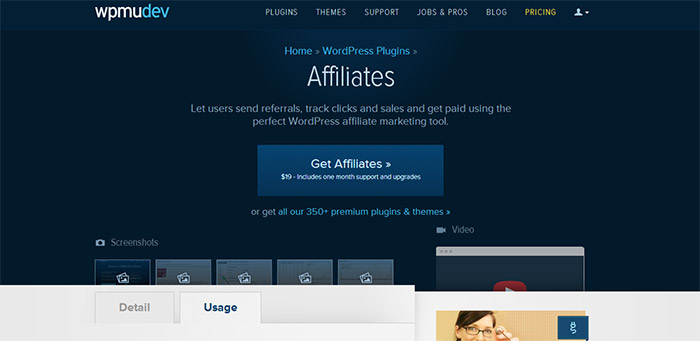 Marc is the founder of ProfitBlitz. He has been working online for more than a decade and loves to write about topics like internet marketing and SEO. When he's not working he enjoys travel and photography.