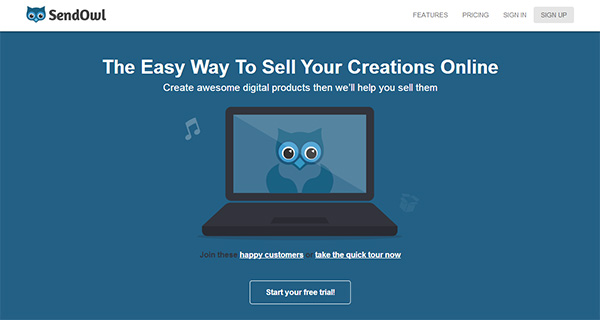 One of the best ways to make money online is to sell digital products from your own website or blog. Other monetization methods like affiliate marketing present great opportunities as well, but selling your own products has several advantages like giving you full control, helping to establish your reputation and authority, and allowing you to build an email list of buyers who may keep buying from you in the future.
There are a lot of potential challenges that can arise when you want to sell your own products, and the e-commerce setup winds up overwhelming many bloggers and website owners. About 4 or 5 years ago I was looking for the best way to start selling my own products and I wound up going through several different options because everything was just too complicated. Eventually I tried E-Junkie and I was thrilled that I could get a digital product up and for sale in just a matter of minutes.
I used E-Junkie for a few years and overall I had a good experience (I still use E-Junkie on one of my sites) but there were several things that I didn't like. Most significantly, the user interface is very outdated, not user-friendly, and hasn't been re-designed in years.
These days my favorite option for easily selling digital products is SendOwl. There are a lot of reasons to love SendOwl, and I'll get into those in a moment. I know many bloggers and website owners are in need of an easy way to sell their own products, so I wanted to share my experience with SendOwl because I know it can help a lot of you that are reading. I also wanted to mention a few things about SendOwl that I think could be improved.