Although Pinterest may not get as much attention from marketers as Twitter and Facebook it is a massively popular social network that provides endless potential for anyone looking to reach a larger audience for their brand or website.
Pinterest is an extremely visual network, so it can be especially effective if you're in an industry like photography, travel, arts & crafts, food, and fashion. As Pinterest's popularity has drastically increased it has also become an effective platform for marketers from other industries as well, as long as you take the right approach.
Unlike some other social networks, pins to your content will often send a consistent flow of traffic for months rather than a just a quick burst that lasts only a few days, and sometimes only a few hours.
I've been using Pinterest for about a year with a website in the photography industry and I've found it to be a great way to increase website visitors and also to get involved in the community. I was skeptical of Pinterest at first, but now I find it to be more useful and interesting than any other social network.
In this post I want to highlight some of the best tools and resources for Pinterest users. If you've been using Pinterest for a while, hopefully you will find a few new resources here that you can start using. And if you're new to Pinterest please check out some of the resources in the "Resources for Learning More About Pinterest" section of this post.
Viralwoot is a free resource (with some optional upgrades) that allows you to get more exposure for your Pinterest profile and your pins. You'll earn "seeds" (points) by following other users and re-pinning pins from other users. You can then use those pins to get more followers and pins for yourself.
Viralwoot also has some other useful features like scheduling pins for the future. This is a really great way to space out your pins to increase visibility and avoid having all of your pins together in short bursts. You can also create alerts to let you know when other users are pinning your content, and you can even manage multiple accounts.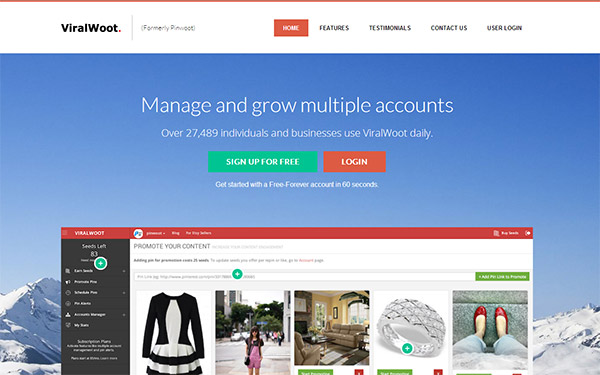 Participating in group boards is an extremely effective way to increase your reach and to get more exposure for your pins and attract new followers. The problem is that finding group boards on the right topic/subject can be a time-consuming challenge. Fortunately, PinGroupie can help. PinGroupie is a directory of group boards. You can sort them by category, view the description of the board, and see the number of pins, collaborators, and followers without even leaving PinGroupie. It's a great resource for quickly identifying the best group boards on your topic.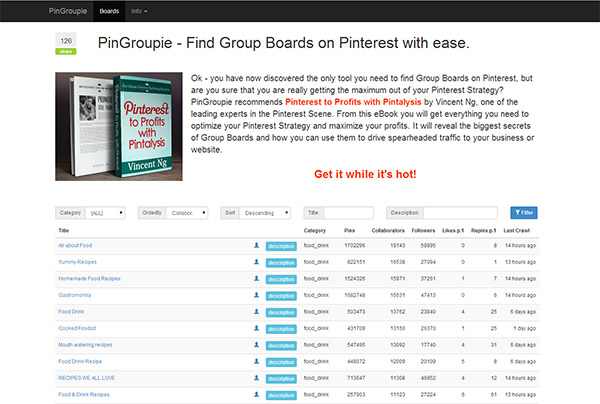 Want to Sell Your Own Digital Products Easily?
I highly recommend SendOwl as a great platform for selling digital products. I use SendOwl at a few of my own sites and it is the most reliable and easiest platform I've used (and I've tried a lot of them) for selling digital files.
Like PinGroupie, Board Deck is also a directory of group boards. With Board Deck you'll need to create an account (free) and log in to see the directory, but once inside you can easily find group boards by topic. You can also see some other info like number of collaborators, pins, and followers.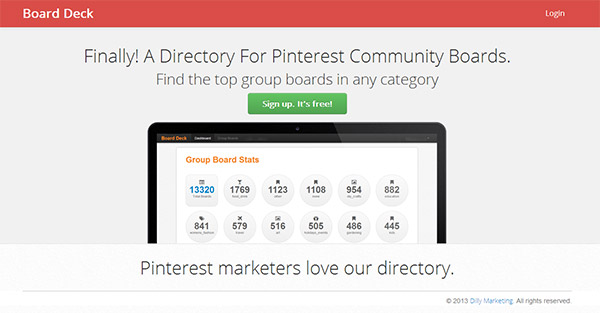 Loop88 connects brands with influential Pinterest users. If you are looking for more exposure for your products or services you can use Loop88 to find the right Pinterest users to post your sponsored pins. As a Pinterest user, especially if you have a large following or influence, you can get paid to pin certain content. As a user you will receive an offer that you can accept or reject.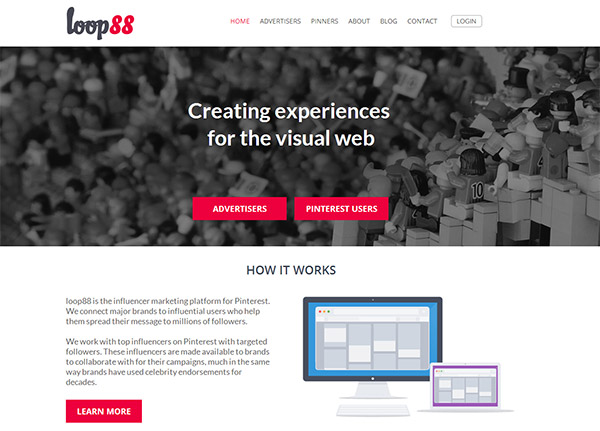 A big part of having success with Pinterest is using visually-appealing images that will grab the attention of other users. Pinstamatic allows you to create pinnable images for quotes, customized sticky notes, captioned photos, and more. It's a great free tool for those times when you need an attractive graphic quickly.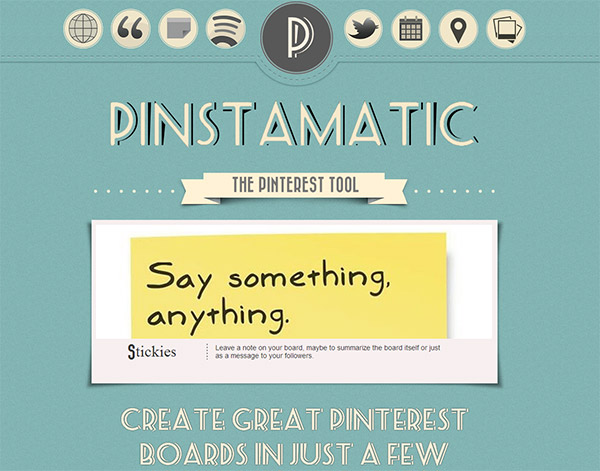 Share As Image is a great resource for creating visually interesting pins. You can install a browser bookmarklet and then turn any image or text into a shareable image that you can pin. You can use images from a website, import from Facebook or Flickr, choose form 30+ fonts, apply image filters, and more. Pro accounts are available as an upgrade of $8 per month. With the Pro account you can create branded images and get access to premium photos and patterns.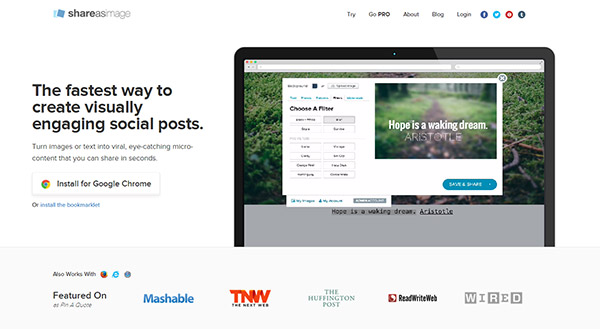 Tailwind is a feature-rich marketing and analytics suite of tools for Pinterest users. Tailwind can help you to discover trends, track conversations about your brand, curate content for your followers, and identify influential users. As far as analytics are concerned, you can track growth (followers, repins, likes, and comments), analyze pin performance, benchmark against your competitors, and analyze revenue and traffic with Google Analytics integration. Free accounts with limited features are available, and paid plans start at $149 per month.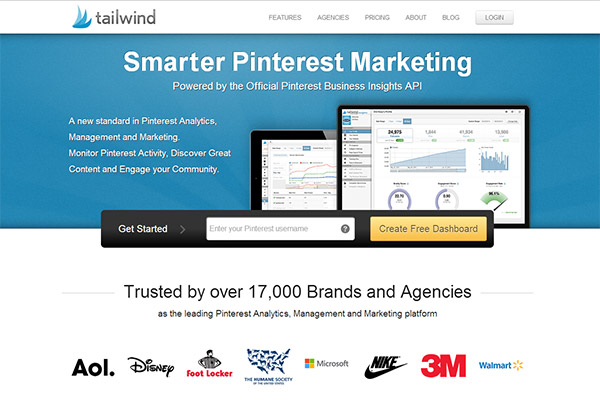 Piqora is another feature-rich suite of tools for Pinterest (and also for Tumblr and Instagram). Like Tailwind, Piqora offers more than most bloggers will need, but if you're managing the social media marketing of a larger brand it can be a great resource.
Piqora offers detailed analytics allowing you to measure revenue-generating pins and pinners. You can benchmark against your competitors, identify trending content, find influencers, and track ROI.
Another major feature of Piqora is the management of promotions, contests, and sweepstakes. You can create customized landing pages for your promotions and embed them in Facebook.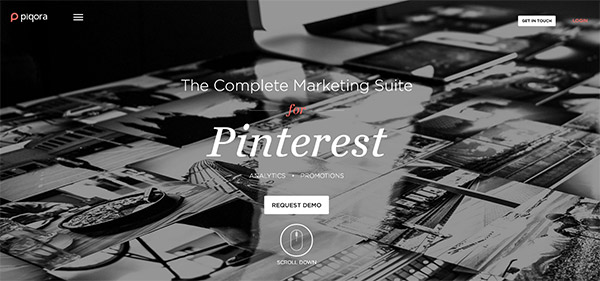 Official Pinterest Resources:
Pinterest has several official resources that can prove to be very useful.
You can convert your personal Pinterest profile to a business account, which gives you some additional features like analytics and rich pins.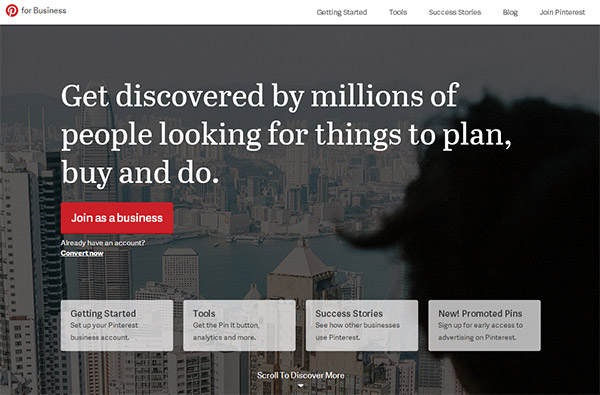 With Pinterest's official widget builder you can easily add widgets and badges to your site to improve your impact on Pinterest. You can create pin it buttons, follow buttons, profile widgets, widgets for a specific pin, and board widgets. Use the widget builder to generate the code and then simply paste the code into your site where you want it to appear (such as a blog post or sidebar).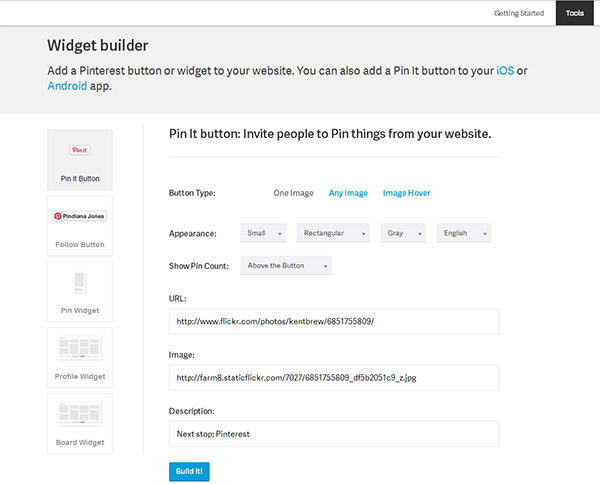 Resources for Learning More About Pinterest
The blogs are articles listed here are very useful resources for learning more about how to effectively use Pinterest to market your website, blog, or business.
Oh So Pinteresting, from Cynthia Sanchez, offers Pinterest business workshops, Pinterest coaching and training, as well as a blog and podcast.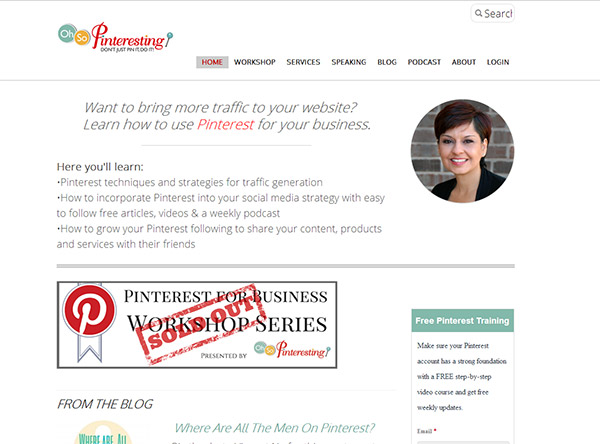 Pinterest Savvy, from Melissa Taylor, offers Pinterest classes, a book, Pinterest consulting and management, as well as a blog on all things related to Pinterest.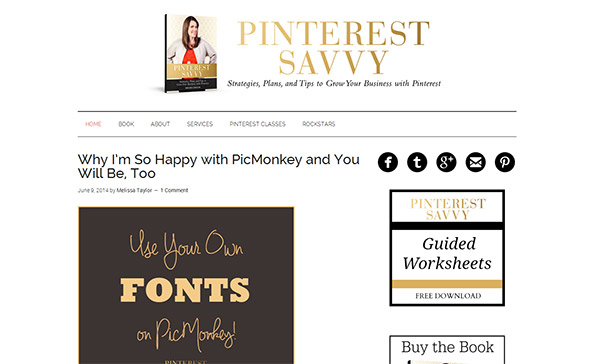 This blog post by Pauline Cabrera at Twelveskip for anyone wanting to get better results with Pinterest.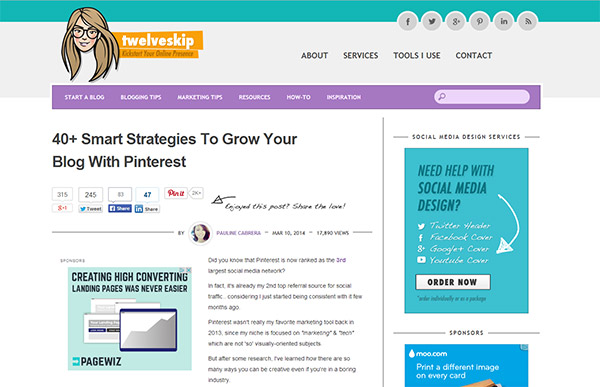 This post by Ashley Faulkes at Mad Lemmings provides actionable tips that you can start putting into practice today.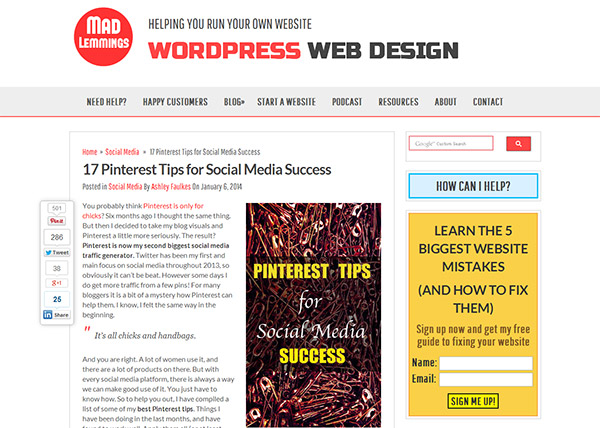 This blog post by Amy Lynn Andrews is an excellent primer that gives you all the basic knowledge you need to start using Pinterest effectively.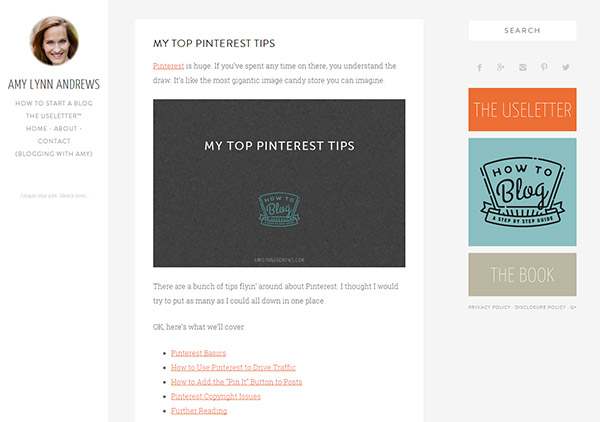 WordPress Plugins for Pinterest
WordPress users have access to a number of free plugins that make it easy to add buttons to encourage pins and widgets to get more followers. Here are links to a few of the best Pinterest-related WordPress plugins.
Marc is the founder of ProfitBlitz. He has been working online for more than a decade and loves to write about topics like internet marketing and SEO. When he's not working he enjoys travel and photography.